MXA'S WEEKEND NEWS ROUND-UP: COMING SOON! OCTOBERCROSS, WORLD VET, PASHA 125 OPEN & DAY IN THE DIRT – Motocross Action Magazine
Trending

Motocross Action Magazine – The worlds leading publication about motocross and supercross.
WATCH YESTERDAY'S NITRO RALLYCROSS RACE FROM GLEN HELEN RACEWAY
2022 AMA SUPERCROSS TV COVERAGE: COMPLETE SHOW TIMES & CHANNELS
THIS WEEK'S BIRTHDAY BOYS: MCGRATH, PEICK, LUNDIN, EVERTS & ROBERT
TEN THINGS YOU NEED TO KNOW ABOUT DEFEATING ARM PUMP
MXA VIDEO: WE TEST THE 2022 GASGAS MC 450F
WATCH THREE MXA TEST RIDERS WRING OUT A KTM 125SX, GASGAS MC125 & YZ125
OLD GUYS RULE // DUBYA WORLD VET CHAMPIONSHIP VIDEO
WE RIDE THE DREAM BIKE OF THE KTM INSIDER—PLUS VIDEO
MXA TEAM TESTED: MOTO MASSAGER RECOVERY TOOL
MXA TEAM TESTED: EKS BRAND LUCID GOGGLES
MXA TEAM TESTED: FLY RACING KINETIC MESH GEAR
GREAT CHRISTMAS IDEA: "THE INSIDE LINE: RACING THE 500cc WORLD MOTOCROSS…

Tony Cairoli started the season with hopes of winning the 2021 450 crown and matching Stefan Everts record of ten World Championship titles, but injuries have held him back, but at Trentino #2 he won the day. It was the 94th win of his career.

2021 FIM 450 GRAND PRIX POINT STANDINGS
(After 15 of 18 rounds)
1. Jeffrey Herlings (KTM)…573
2. Romain Febvre (Kaw)…572
3. Tim Gajser (Hon)…570
4. Jorge Prado (KTM)…473
5. Antonio Cairoli (KTM)…464
6. Jeremy Seewer (Yam)…451
7. Pauls Jonass (Gas)…391
8. Glenn Coldenhoff (Yam)…369
p.; 9. Alessandro Lupino (KTM)…266
10. Thomas Kjer Olsen (Hus)…266

Maxime Renaux clinched the 2021 FIM 250 World Motocross Championship with two roundS to go.

2021 FIM 250 GRAND PRIX POINT STANDINGS
(After 15 of 18 rounds)
1. Maxime Renaux (Yam)…595
2. Jago Geerts (Yam)…508
3. Tom Vialle (KTM)… 492
4. Mattia Guadagnini (KTM)…475
5. Jed Beaton (Hus)…454
6. Rene Hofer (KTM)…436
7. Thibault Benistant (Yam)…384
8. Kay de Wolf (Hus)…384
9. Ruben Fernandez (Hon)…364
10. Simon Laengenfelder (Gas)…271

Jeremy Seewer has the jump on Jorge Prado (61) in the 450 start.

Date            Venue                                                                     450                                          250
Jun. 13…Orlyonok, Russia………………………………Tim Gajser…………………Tom Vialle
Jun. 27….Matterley Basin, England………………….Tony Cairoli……………….Mattia Guadagnini
Jul. 4…….Maggiora, Italy………………………………..Jeffrey Herlings………….Mattia Guadagnini
Jul. 18….Oss, Holland…………………………………….Tim Gajser…………………Maxime Renaux
Jul. 25…Locket, Czech Republic………………………Jorge Prado………………..Mattia Guadagnini
Aug. 1…Lommel, Belgium……………………………….Romain Febvre…………..Jago Geerts
Aug. 8…Kegums, Latvia………………………………….Tim Gajser…………………Maxime Renaux
Sep. 5…Afyonkarahisar, Turkey………………………Jeffrey Herlings…………..Tom Vialle
Sep. 8…Afyonkarahisar, Turkey………………………Jeffrey Herlings…………..Tom Vialle
Sep. 19…Rio Sardo, Sardinia…………………………..Jeffrey Herlings…………..Tom Vialle
Oct. 3…Teutschenthal, Germany……………………..Tim Gajser………………….Maxime Renaux
Oct. 10…Lacapelle, France……………………………..Jeffrey Herlings…………..Tom Vialle
Oct. 17…Intu Xanadu, Spain……………………………Jeffrey Herlings…………..Maxime Renaux
Oct. 24…Trentino, Italy………………………………….Jeffrey Herlings……………Tom Vialle
Oct. 27…Trentino, Italy (Wednesday)………………Tony Cairoli………………….Rene Hofer
Oct. 31…Trentino, Italy
Nov. 7…Mantova, Italy
Nov. 10…Mantova, Italy (Wednesday)
Nov. 14…TBA, Argentina (Canceled)
Nov. 28…Borobudur, Java (Canceled)
Dec. 5… Bali, Indonesia (Canceled)
450 points leader………………………………..Jeffrey Herlings
250 points leader………………………………Maxime Renaux

Polisport debuts a new generation handguards with the MX Flow model. This MX style handguard features two mounting systems – A lever mounting system for specific brands and models with a perfect fit and a universal mounting system, to the handlebar. Both are included in the box.


The MX Flow is a double injection plastic part with a modern design and looks that was developed to offer the best possible protection to hands and master cylinder.
With a vented design for airflow, the MX Flow is the best option for those looking for protection, a perfect fit, and a modern and stylish look. Available in 10 different color combinations to match your bike. See your local dealer.

Ray Pisarski started out as a Saddleback Specialist in the 1980s, but won the REM Glen Helen Number One plate in 2011. He spent ten years racing MXA test bikes before retiring to have back surgery in 2012.

From Saddleback to years off  in forced retirement to coming back at Glen Helen, Ray Pisarski was a hard-core MXer. Until his back started hurting. Although Ray continued to work for famous inventor Horst Leitner at AMP Research, Ray still suffered with his back problems and had two surgeries, each one only providing temporary relief. During the pandemic, both Ray and his wife Peggy were hospitalized for several months. Recently, they had been on the road to recovery, until Peggy chocked on a piece of food and died earlier this week. All of the MXA gang, send our thoughts and prayers during this difficult time for Ray. Godspeed! Peggy.


The Superlite Titanium T-handles were made for factory mechanics looking to lighten their race-day backpacks and for the guy who likes to have the coolest setup in the pits. Superlite started by making titanium bolt kits in the UK, and now it's breaking into the American market with factory Pro Circuit Kawasaki mechanic Olly Stone importing its products to the USA. Olly, who wrenches for Austin Forkner, was born and raised in England and came to the States to live his dream of being a factory mechanic.


The Superlite titanium kit has 6mm, 8mm, 10mm, 12mm, 13mm and 14mm T-handle wrenches to cover all the bases on Japanese and Austrian brands. The 6mm and 13mm T-handles are required for European bikes. Every decent mechanic already has a set of T-handles, but factory mechanics want the $400 Superlite Titanium T-handles for two reasons: (1) They're lighter, thus easier to carry in a tool bag with spare goggles, a water bottle, pit board and other miscellaneous parts mechanics carry to and from the track, and (2) they've got the factory style that matches the titanium axles and bolts on their bikes.
The Superlite titanium T-handles aren't only lightweight and cool-looking, they're constructed using the highest-quality aerospace materials and welding procedures as well. Made from Grade 5 Ti6-4 (Ti6AL-4V) titanium alloy, they have CNC-machined tips and are welded together to aerospace specifications (AWS D17.1).
The 10mm Superlite T-handle weighs 133 grams (4.7 ounces), which is 183 grams (6.4 ounces) lighter than a Motion Pro chrome vanadium T-handle at 316 grams (11.1 ounces). The 13mm Superlite T-handle weighs 220 grams (7.8 ounces) compared to 334 grams (11.8 ounces) for a chrome vanadium version.  

Currently, Superlite offers titanium bolt kits and titanium T-handles but is already working on custom aluminum T-handle holders; half kits with only 8mm, 10mm and 12mm T-handles for mechanics who only work with Japanese bikes; and stubby-version 8mm, 10mm, 12mm T-handles per request from factory mechanics who want to store smaller T-handles in their race-day backpacks that they take to the starting line.
If your bolts are on tight, the titanium T-handles will flex when trying to break it loose. Some picky mechanics didn't like this, others didn't mind the flex because they were enamored by the fact that they were using $400 T-handles.
What's the squawk? The lightweight T-handles don't carry the same momentum when rapidly spinning them to install or remove a bolt. They also flex more than aluminum T-handles. It didn't bother us, but it took some time to get used to.
DIGITS? $400.00 — [email protected] or www.docwob.com
MXA RATING: The Superlite titanium T-handles won't give you the knowledge of a factory mechanic, but they'll certainly give others the impression that you're a top-grade technician. Some MXA test riders love them; others scoff at the idea of paying $400 for a set of T-handles. Love 'em or hate 'em, it's a great marketing tool for a new company trying to make a splash in America.


The 2022 KTM 350XCF Factory Edition will be in dealerships later this fall.
The 2022 KTM 350XCF Factory Edition uses KTM's compact 350cc powerplant adorned by a Hinson clutch cover and coaxed to full power by a lightweight titanium FMF slip-on silencer.


Sitting atop the chromoly frame is a 2.64 gal. (10 liter) fuel tank, Power Parts Factory triple clamps, WP XACT forks, adjustable offset (20 or 22 mm), high-end Factory wheels, D.I.D DirtStar rims, composite skid plate, front disc guard, semi-floating front disc, solid rear brake disc, orange anodized rear sprocket, Factory holeshot device, Factory Selle Dalla Valle seat, Red Bull team graphics and Dunlop Geomax AT81 tires.
The KTM 350XCF Factory Edition will be available in North American KTM dealerships this fall. For more information and to view a complete list of authorized KTM dealerships, please visit www.ktm.com/us/.


If you don't subscribe to MXA, you are missing a whole different world of motocross news, facts, test and photographs. For example, the just released November 2021 issue includes a complete and thorough test of the 2022 KTM 450SXF —it is jam-packed full of things you need to know, didn't know and probably will wish you knew. We also test the 2022 KTM 150SX two-stroke. If you could only own one bike, the KTM 150SX should be at the top of your list. Not to mention the full race test of the one of the best modded 1991 Kawasaki KX500s we've ever tested. When your done reading the bike tests, you might want learn a little bit about 1982 250 World Champion Danny LaPorte or get a quick education in what the big fuss is about aftermarket motor mounts and head stays or maybe sit back and let Jamie Ellis give you the rundown on building the perfect engine for you. And that's not all, we go to the Washougal National to see how beautiful an AMA National track can be and swing by ODI's factory in Riverside, California, to find out what ODI stands for—other than really cool lock-on grips. As an added bonus, we give you a ton of tech info to make your life easier.


If you subscribe to MXA you can get the mag on your iPhone, iPad, Kindle or Android by going to the Apple Store, Amazon or Google Play or in a digital version. Even better you can subscribe to Motocross Action and get the awesome print edition delivered to your house by a uniformed employee of the U.S. Government. Did we mention the $25 gift card for any part you want from Rocky Mountain ATV/MX? You can call (800) 767-0345 or Click Here (or on the box at the bottom of this page) to subscribe.


The Pasha 125 Open two-stroke race will return to the 2021 World Vet Championship on Nov. 5-7 at Glen Helen Raceway. It is a very unique race in that it is only open to 125cc to 150cc two-strokes and there are only two classes—Over-30 year old and Over-50 years old. Additionally, there are no skill divisions (it is an Open class, which any rider of any skill level is eligible to race, as long as he meets the age limits for the two classes). If you have a 125cc two-stroke you can be on the starting line—most likely next to a former AMA Pro who showed up for the money.  How much money? $5000 for each class, $10,000 total, with the winner pocketing $2500, second place getting $1500 and third place making $1000. Fourth place gets a pat on back and that warm fuzzy feeling of doing something that few on the planet ever get to do — blast off the line with 39 other 125 two-strokes shrieking like banshees.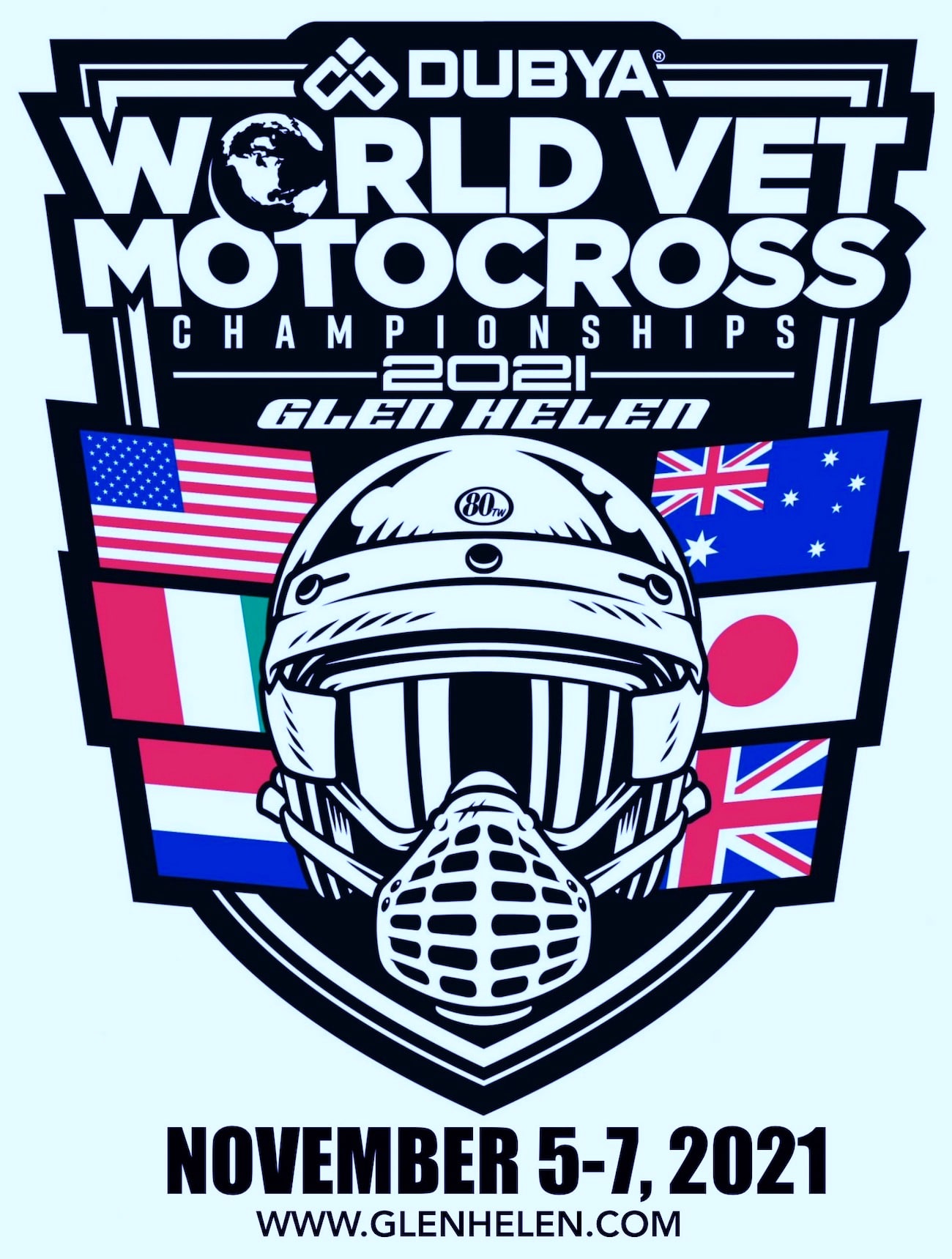 For more info go to www.glenhelen.com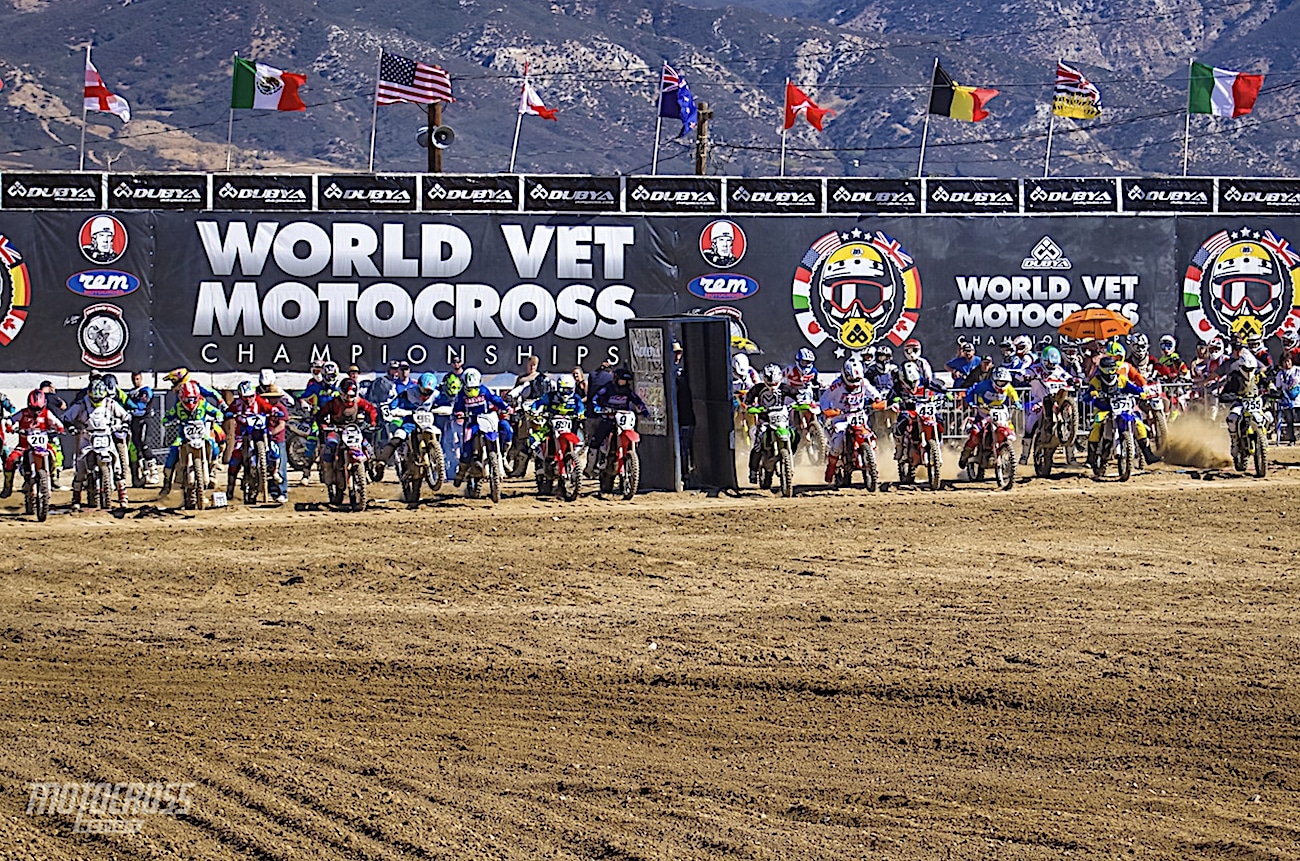 There will be a total of $19,500 in Pro purses money, paid to the Over-30 Pros, Over-40 Pros, Over-50 Pros and both Pasha 125 races (Over-30 and Over-50).
(1) All rider must check in at sign-up, whether they are pre-entered or entering that day.
(2) You can save a lot of time at sign-up if you have your own transponder (and remembered to include the transponder number on their entry blank).
(3) The two World Cup of Nations motos will be held on Saturday (moto one) and Sunday (moto two).
(4) The Over-40 Pro class and Over-50 Pro class will be held on Saturday only.
(5) The Over-30 Pro class and Over-60, Over-70 and Over-80 titles will be held on Sunday.
(6) The Over-30 Pasha 125 Open race will be held on Saturday & the Over-50 Pasha 125 Open race will be held on Sunday. Each Pasha 125 Open race pays a $5000 purse (and is open to all skill levels as long as are they are old enough and race a 150cc or under two-stroke).
(7) The Over-25 classes (Novice and Intermediate) will be held on Saturday. The Over-25 Intermediate and Experts will be held on Sunday.
(8) There are Novice, Intermediate and Experts classes for 25, 30, 35, 40, 45, 50, 55, 60 and 65 year old riders (Over-70 and Over-80 riders are not divided by skills levels, just age).
(9) World Championship status is reserved for the Over-30 Pro, Over-40 Pro, Over-50 Pro, Over-60 Experts and Sunday's Over-70 and Over-80 winners.
(10) Glen Helen will put the Over-65 Novices, Over-70 and Over-80 as the second race on both Saturday and Sunday.
(11) For more information go to www.glenhelen.com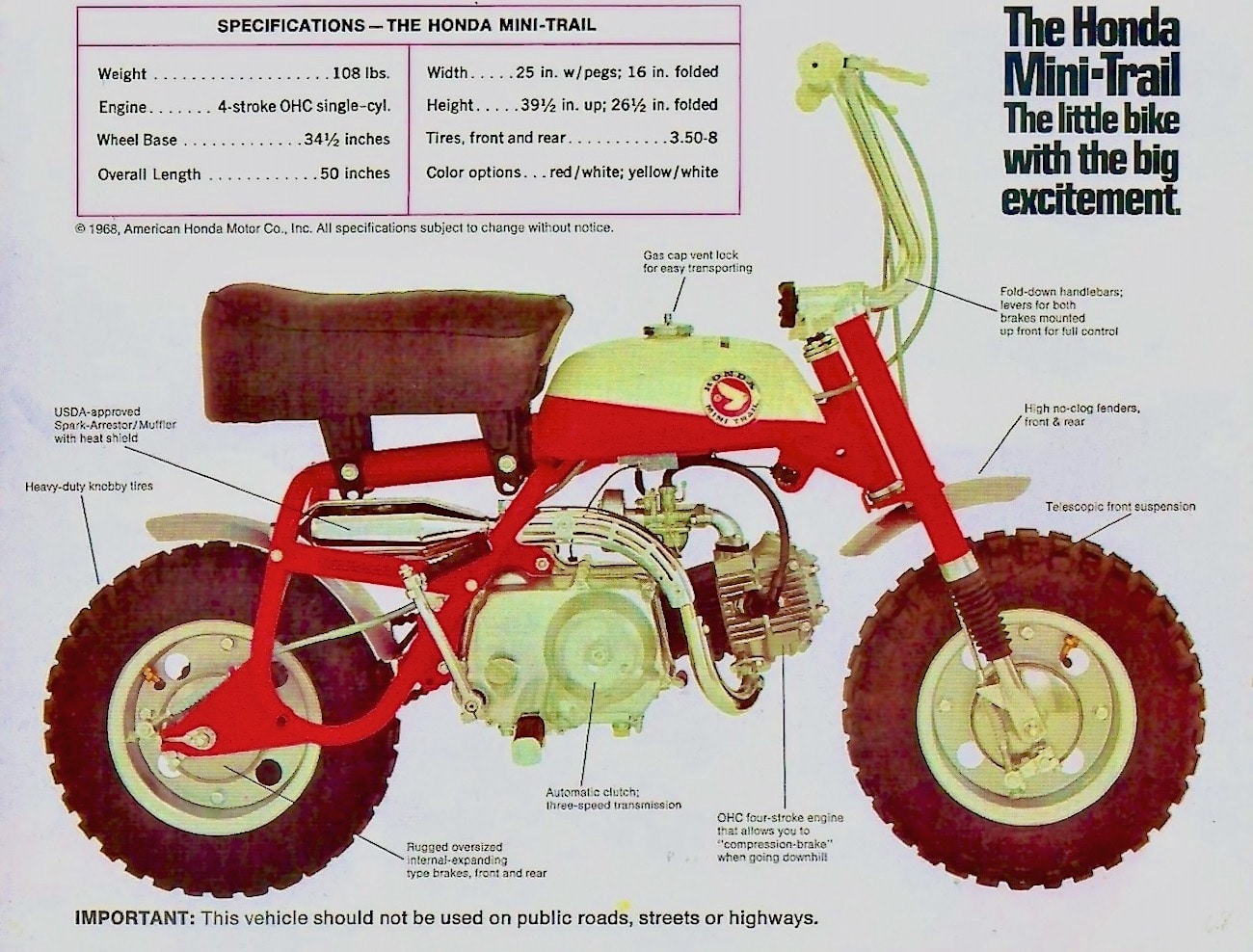 Although originally introduced in Japan in 1961, the Honda Mini Trail 50 did not make it to the USA until 1968. It sold for $225 and featured a 50cc overhead cam four-stroke engine, three-speed automatic clutch transmission and fold-down handlebars so it could be transported in a trunk. Honda sold over 1,000,000 Mini Trails in various guises and displacements. You probably owned one.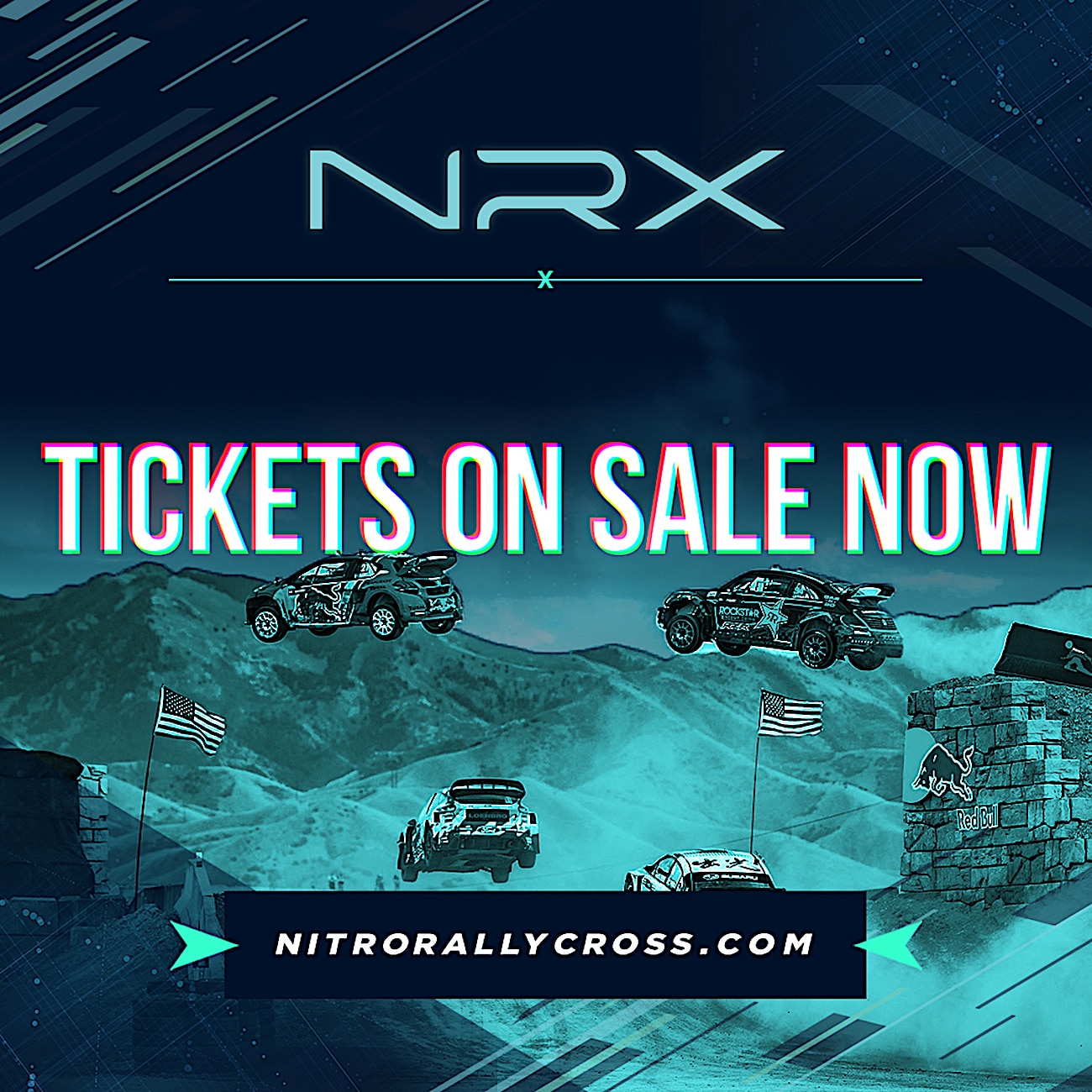 Travis Pastrana's Nitro RallyCross (NRC) is set to expand in a big way, announcing a full championship series comprising five races in 2021. In 2022, NRX will go even bigger with a 10-stop global championship with races in North America, Europe and the Middle East. The new championship will also feature a revolutionary electric vehicle supercar class, which will be introduced in 2022. Travis Pastrana said, "Since day one, I have truly believed that Nitro RallyCross has the potential to be the most exciting motorsports series on the planet. When we built the first NRX course in Utah we knew we had something special — from the drivers' genuine smiles to the astonished fans as cars flew side-by-side over 100-foot jumps." Nitro RallyCross comes to Glen Helen Raceway on Nov. 20-21.  You can purchase tickets now by Clicking Here.

Chad Reed, Marvin Musquin, Tony Cairoli, Maxime Renaux, Vince Friese and Ryan Sipes will be in Paris Son November 27..
The Paris Supercross is only alive because of the persistence of the race promoters, who refused to give up after there original date ran afoud of Frecnh Covid restriction. However, the race will be held on Saturday, November 27 (from 2:00 p.m. to 6.30 p.m.) at Paris La Defense Arena. The one-day schedule and very tight hours are the best the the promoters could do to salvage this years edition Riders signed up to race the Paris Supercross are Tony Cairoli, Romain Febvre, Marvin Musquin, Chad Reed, Justin Bogle, Ryan Sipes, Josh Hill, Alex Martin, Maxime Desprey, Cedric Soubeyras, Thomas Ramette, Maxime Renaux Vince Friese, Kyle Peters, Ty Masterpool and Justin Brayton.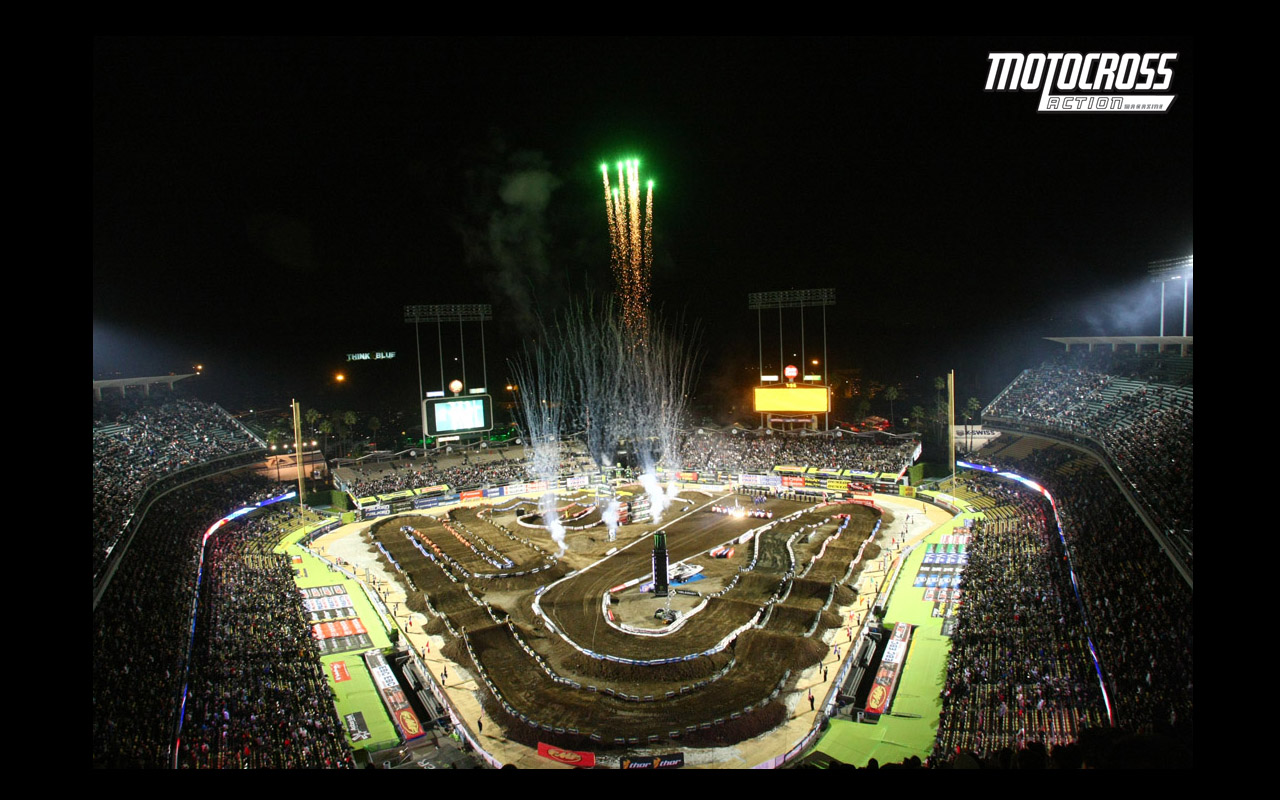 Supercross is still months away, but when the big night arrives we expect fireworks.
2021 FIM GRAND PRIX CHAMPIONSHIP (REVISED)
Jun. 13…Orlyonok, Russia
Jun. 27…Matterley Basin, England
Jul. 4…Maggiora, Italy
Jul. 18…Oss, Holland
Jul. 25…Loket, Czech Republic
Aug. 1…Lommel, Belgium
Aug. 8…Kegums, Latvia
Sep. 5…Afyonkarahisar, Turkey
Sep. 8…Afyonkarahisar, Turkey (Wednesday)
Sep. 19…Rio Sardo, Sardinia
Oct. 3…Teutschenthal, Germany
Oct. 10…Lacapelle, France
Oct. 17…Intu Xanadu, Spain
Oct. 24…Trentino, Italy
Oct. 27…Trentino, Italy (Wednesday)
Oct. 31…Trentino, Italy
Nov. 7…Mantova, Italy
Nov. 10 …Mantova, Italy (Wednesday
Nov. 14…TBA, Argentina (Canceled)
Nov. 28…Borobudur, Indonesia (Canceled)
Dec. 5… Bali, Indonesia (Canceled)
2021 WORLD SIDECAR MOTOCROSS CHAMPIONSHIP (REVISED)
Aug. 22…Jinin, Czh
Sept. 26…Lange, Est
Oct. 10…Kramolin, CZR
Oct.17…Oss, Hol
2021 REM RACE REMAINING SCHEDULE
Oct. 30…Glen Helen (Octobercross)
Nov. 20…Glen Helen, CA
Dec. 4…Glen Helen, CA
Dec. 18…Glen Helen, CA
2021 SCOTTISH NATIONAL CHAMPIONSHIP (REVISED)
May 15/16…Tains
Jun. 26/27..Lochgilphead
Jul. 17…Doune
Aug. 14/15…Rhynie
Oct. 9/10…Tain
2021 AUSTRALIAN NATIONAL CHAMPIONSHIP (REVISED)
Apr. 11…Wonthaggi, VIC
May 2 …Canberra, ACT
Jun. 27…Maitland, NSW
Jul. 25…Wodonga, VIC (Canceled)
Aug. 8…Coulson, QLD (Canceled)
Aug. 14….Coolum, QLD (Canceled)
Aug. 15….Coolum, QLD (Canceled)
Sept. 5…Gillman, SA (Canceled)

2021 ADAC GERMAN NATIONAL CHAMPIONSHIP (REVISED)
Jul. 4…Bielstein
Jul. 18…Tensfeld
Aug. 15…Dreetz
Sep. 5…Furstilich Drehna
Sep. 12…Reutligen
2021 MOTOCROSS DES NATIONS
Sep. 26…Mantova, Italy
2021 REM OCTOBERCROSS
Oct. 30…Glen Helen
2021 DUBYA WORLD VET CHAMPIONSHIP
Nov. 5-7…Glen Helen
RED BULL DAY IN THE DIRT
Nov. 26-28…Glen Helen
2021 PARIS SUPERCROSS
Nov. 27…Paris, France (New date)
2021 NITRO RALLYCROSS
Nov. 20-21…Glen Helen, CA

2022 AMA SUPERCROSS CHAMPIONSHIP
Jan. 8…Anaheim, CA
Jan. 15…Oakland, CA
Jan. 22…San Diego, CA
Jan. 29…Anaheim, CA
Feb. 5…Glendale, AZ
Feb. 12…Anaheim, CA
Feb. 19… Minneapolis, MN
Feb. 26… Arlington, TX
Mar. 5…Daytona Beach, FL
Mar. 12…Detroit, MI
Mar. 19…Indianapolis, IN
Mar. 26…Seattle, WA
Apr. 9…St. Louis, MO
Apr. 16…Atlanta, GA
Apr. 23…Foxborough, MA
Apr. 30…Denver, CO
May 7…Salt Lake City, UT
2022 KICKER ARENACROSS SERIES
Jan. 7-8…Loveland, CO
Jan. 14-15…Amarillo, TX
Jan. 21-22…Oklahoma City, OK
Jan. 28-29…Greensboro, NC
Feb. 4-5…Reno, NV
Feb. 11-12…Denver, CO
2022 WORCS OFF-ROAD SCHEDULE
Jan. 21-23…Primm, NV
Feb. 18-20…Glen Helen, CA
Mar. 11-13…Lake Havasu City, AZ
Apr. 8-10…Taft, CA
Apr. 29-May 1…Las Vegas, NV
May 27-29…Cedar City, UT
Sept. 16-18…Preston, ID
Oct. 14-16…Mesquite, NV
Nov 4-6…Primm, NV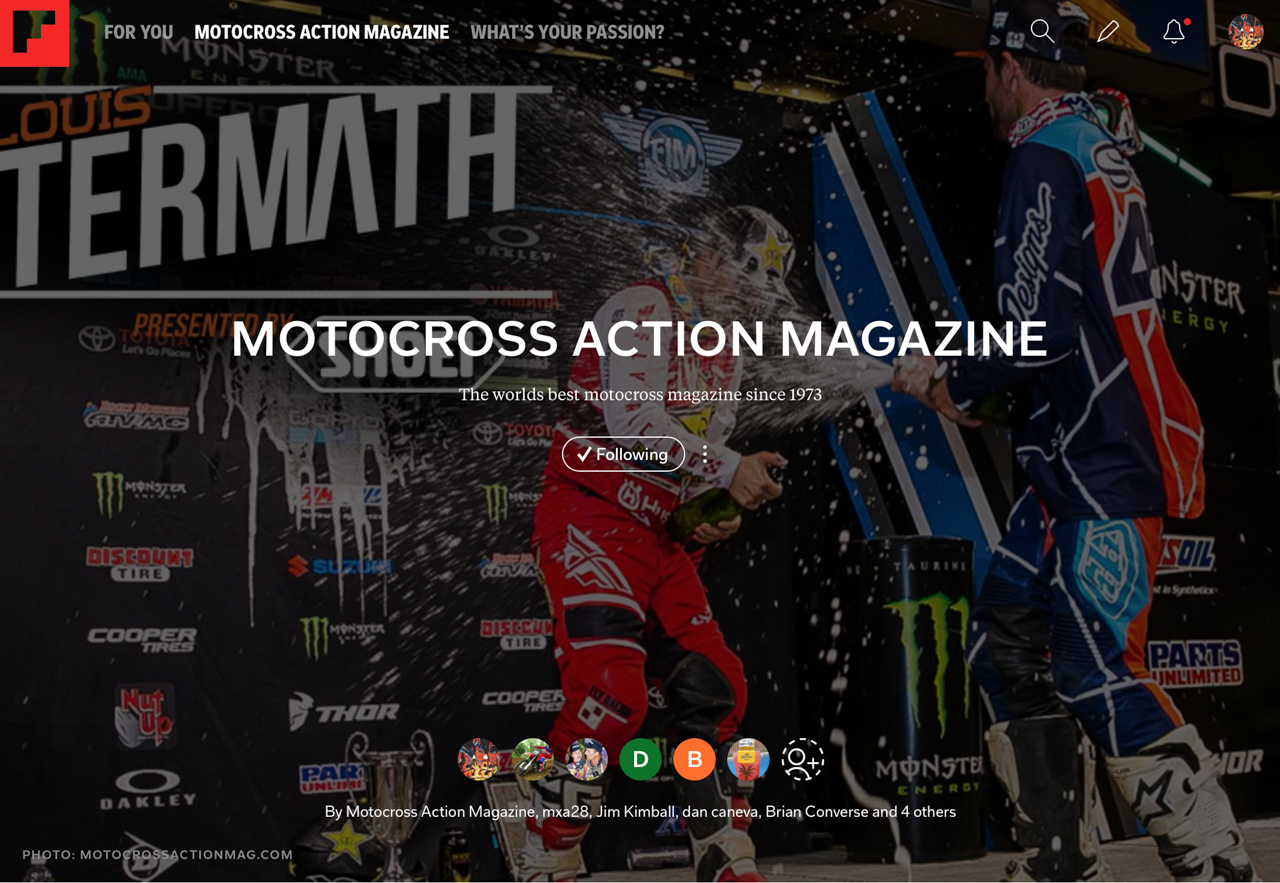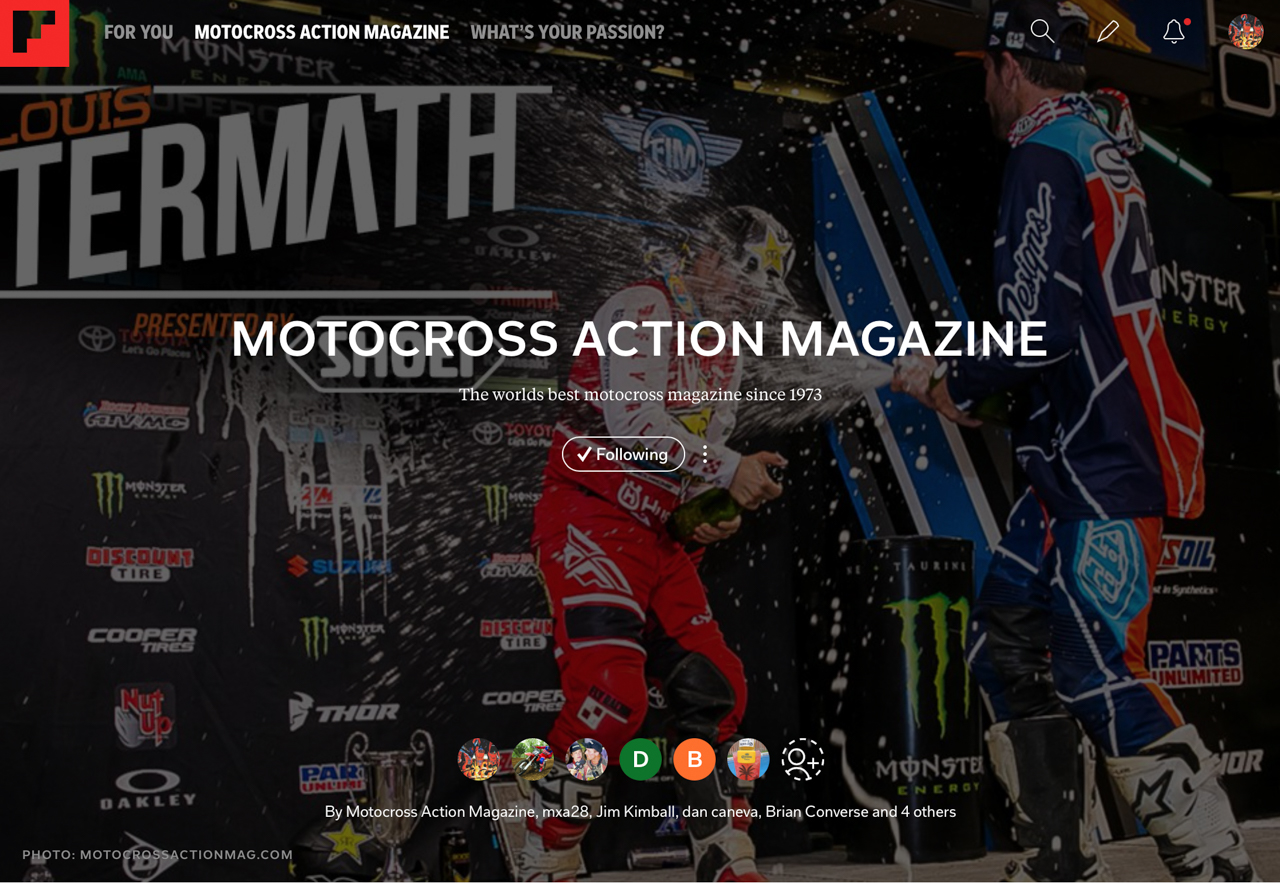 If you use Flipboard make sure to subscribe to the Motocross Action page for all the updates on our website. Click HERE to check out the page.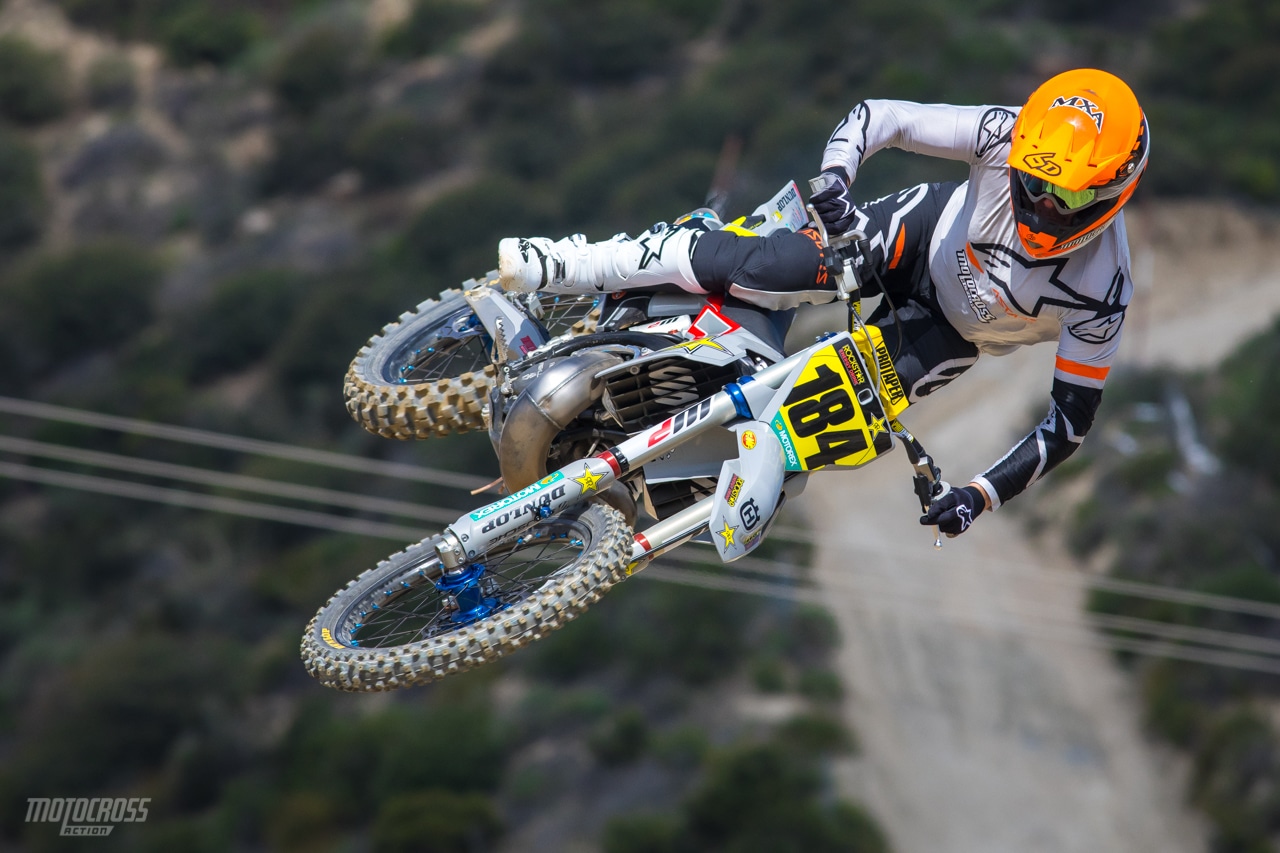 Dennis Stapleton at work.
In his spare time, when he's not testing with MXA, racing in a foreign country, going to Japan or helping many of his motocross buddies, MXA test rider Dennis Stapleton opens up his house, garage, bikes and mechanics to help riders who would like to come to SoCal on a motocross vacation—and when all the the countries open back up, foreign riders will be able to come to America to race, train and sight see again. You should plan ahead and make your reservations now for the upcoming World Vet Motocross Championship in November.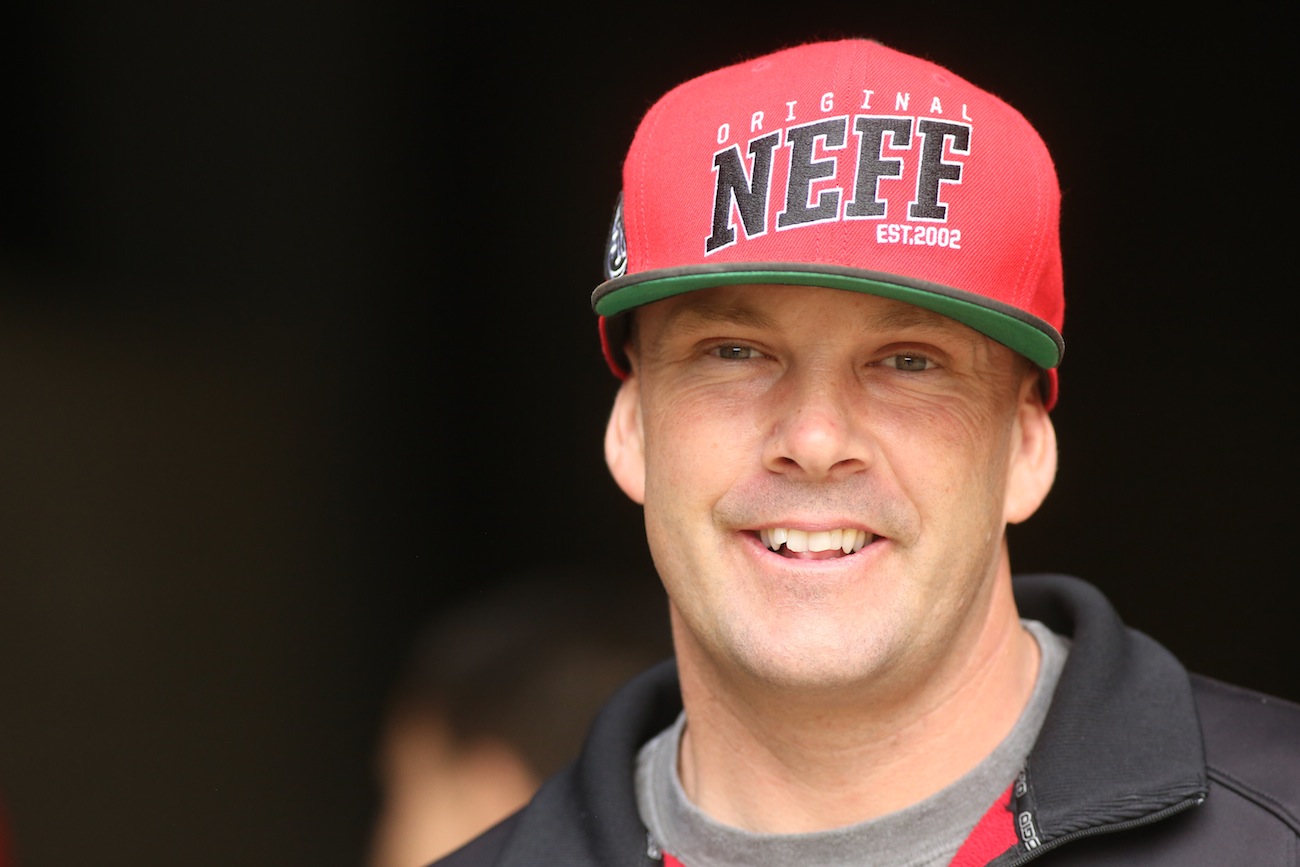 Dennis offers full service to all of the Southern California tracks for racers or play riders. Whether you want to rent a bike, move in for a week, race at Glen Helen or take motocross lessons—this is one-stop shopping. Just send them an email ([email protected]). If you'd like to live the SoCal lifestyle for a day, a weekend, a week, a month or three months, visit Dennis Stapleton's' website at www.knobbyshopsouth.org for more details!

The MXA wrecking crew is everything moto related. Check out our MXA YouTube channel for bike reviews, Supercross coverage, rider interviews and much more. And don't forget to hit that subscribe button.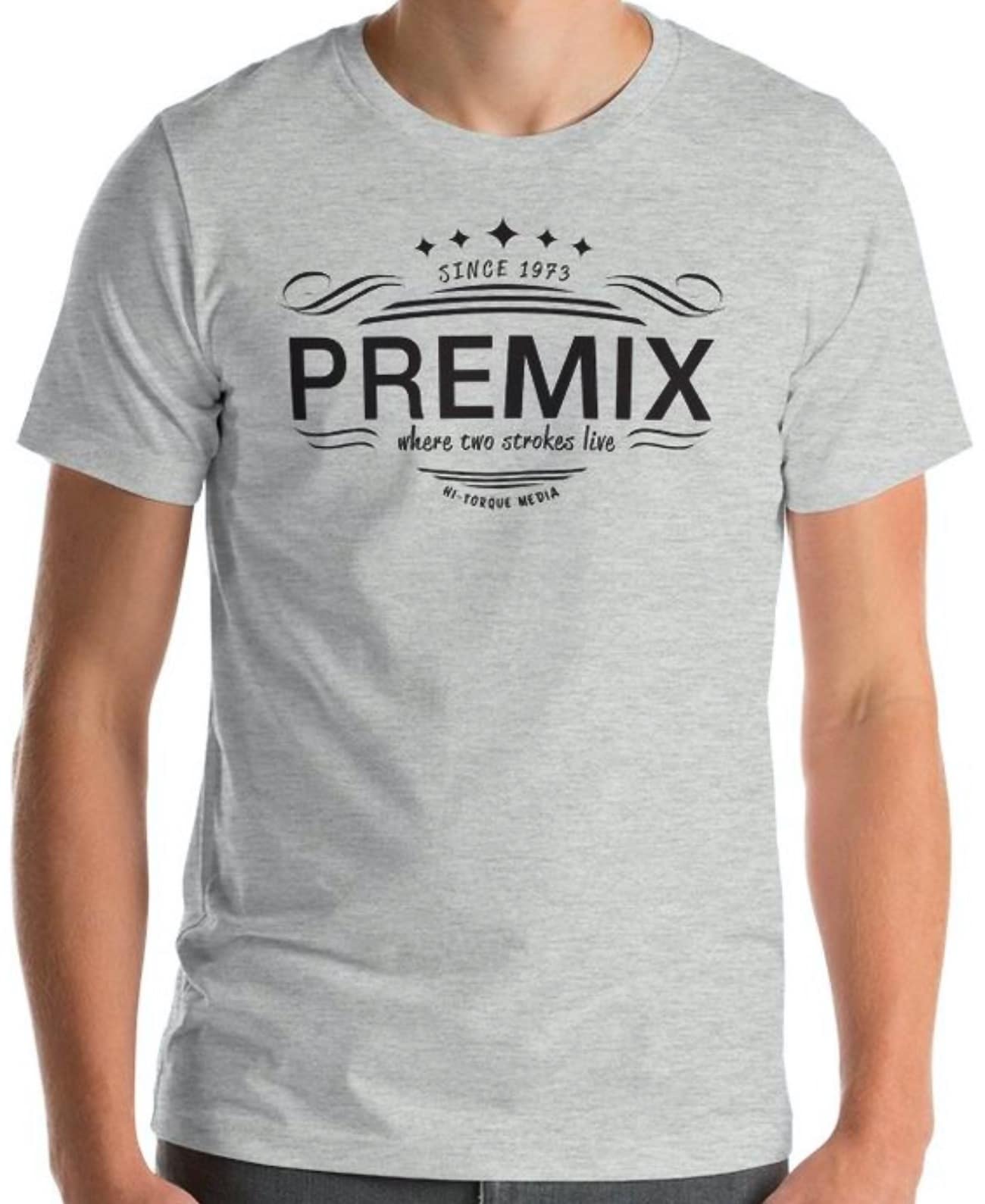 MXA PREMIX T-SHIRT—$29.95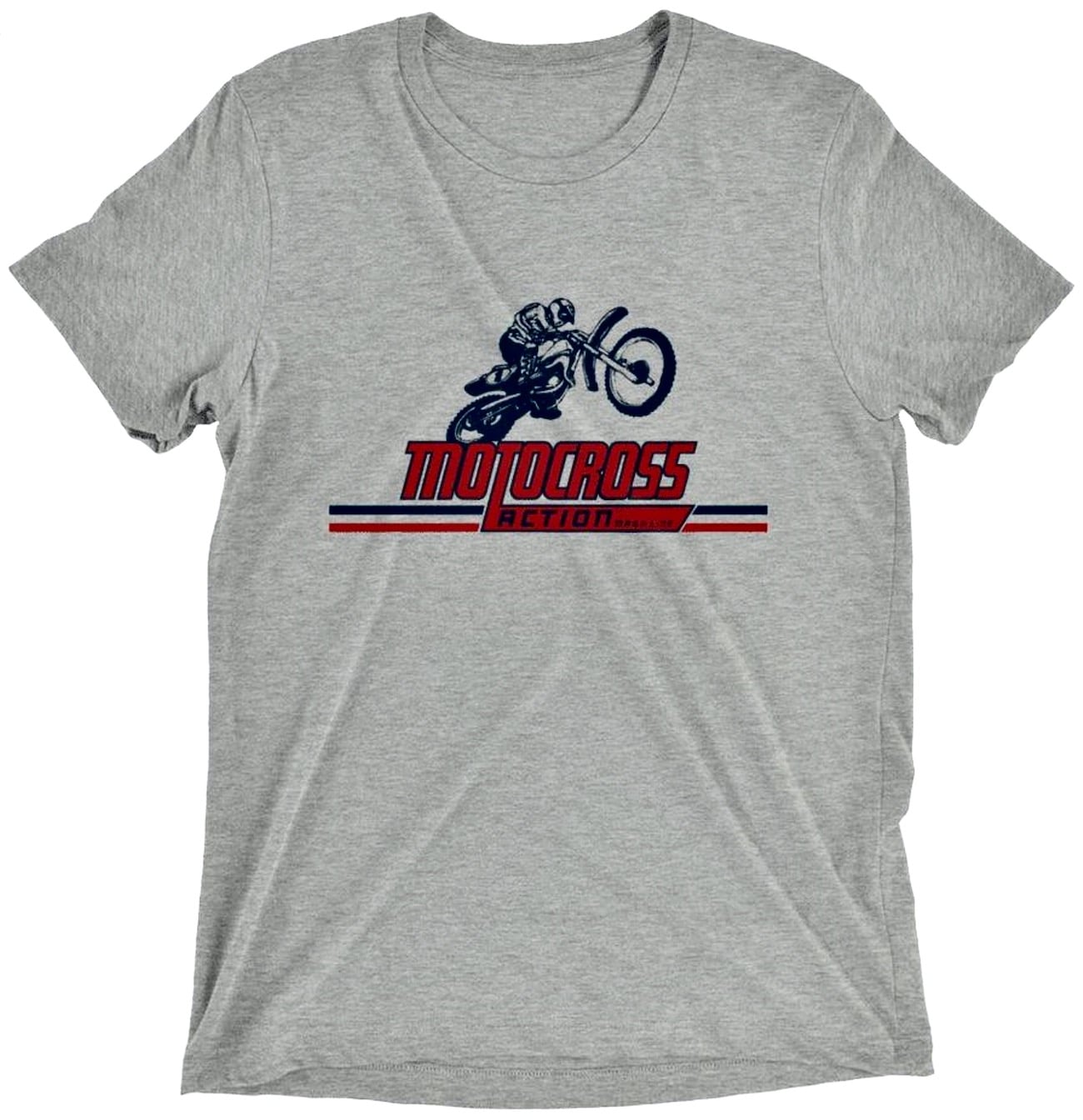 MXA VINTAGE T-SHIRT—$29.95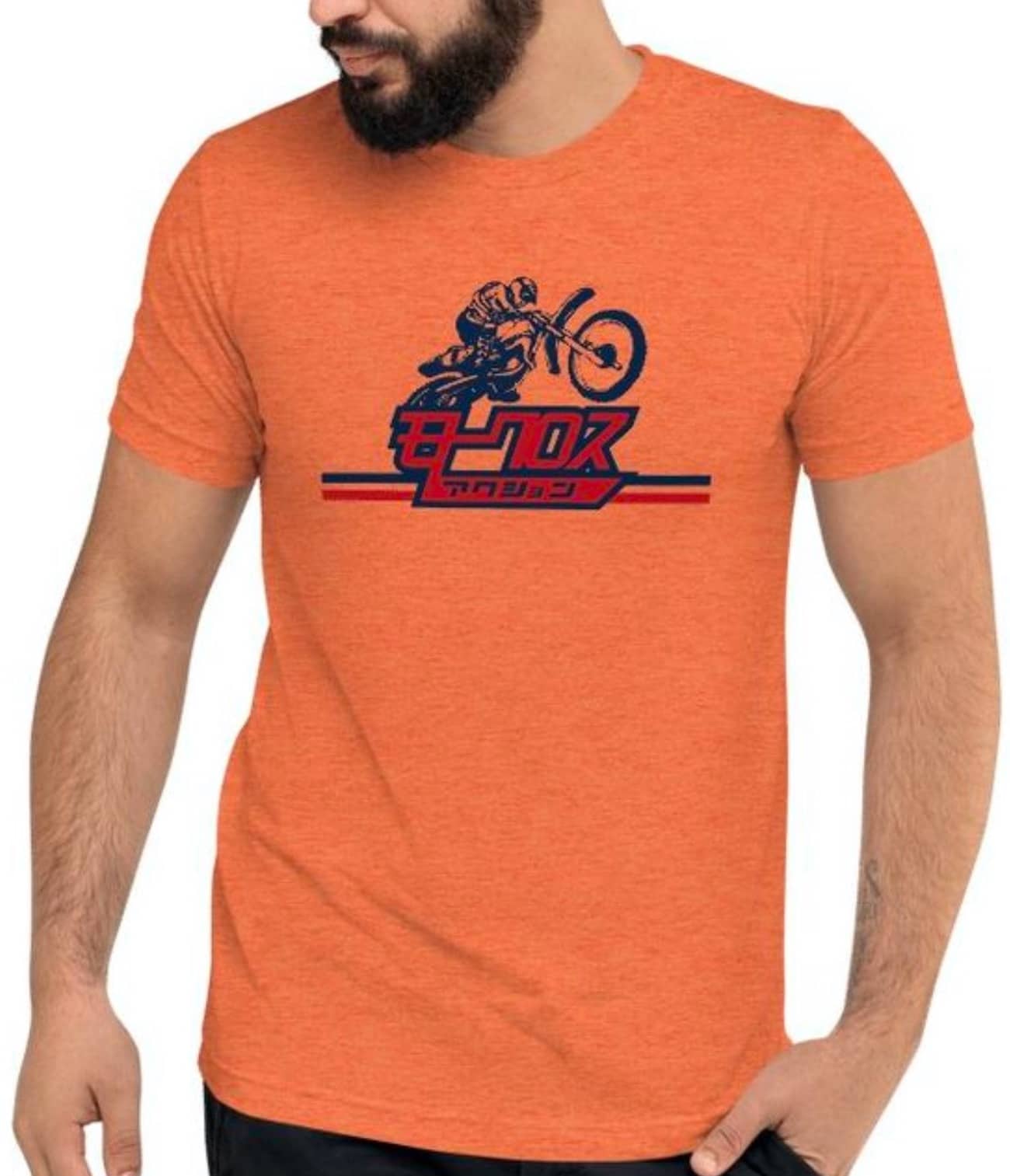 MXA JAPANESE LOGO T-SHIRT—$29.95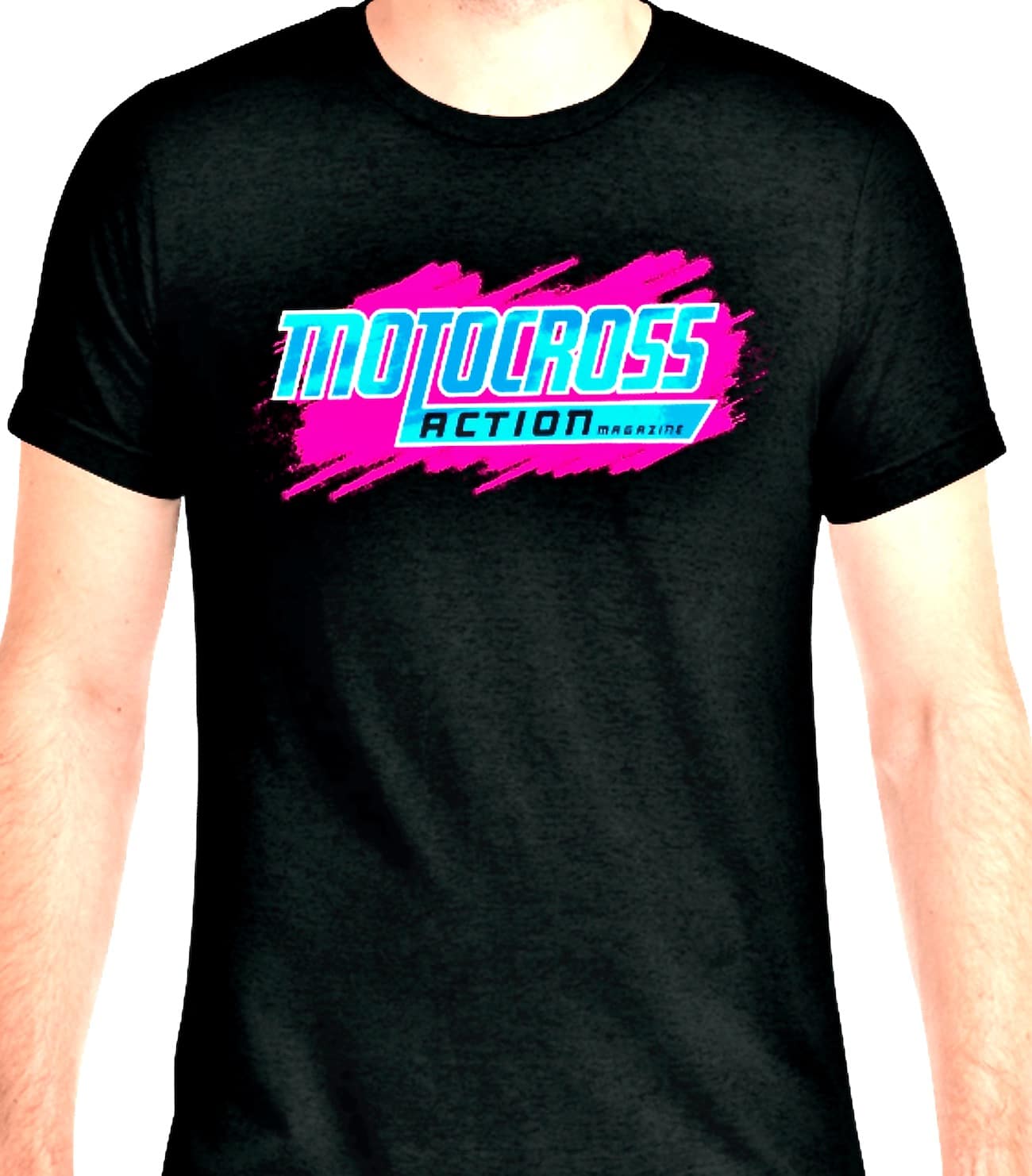 MXA 80s T-SHIRT—$29.95
To see more MXA T-shirts and all the available colors Click Here



We love everything moto and want to bring all moto junkies together into one place to share their two cents, ideas, photos, bike fixes, bike problems and much more. To check it out first you must need to or already have a Facebook account. If you don't, it isn't much work and you could even have an alias so nobody knows it is you. To join click HERE. After you request to join we will accept your request shortly after.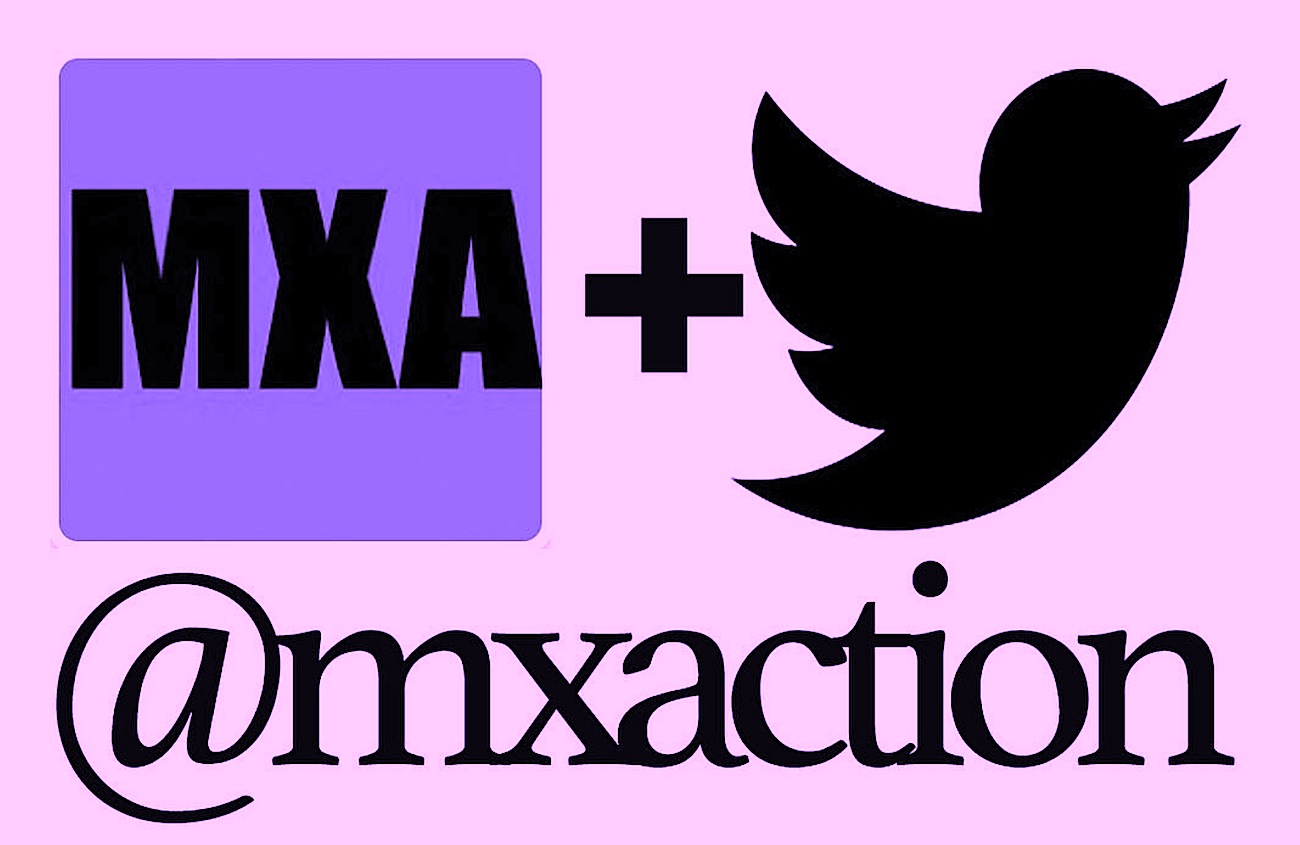 Follow us to see fresh content every day at www.twitter.com/MXAction or on Twitter at "MXAction."


The MXA wrecking crew is everything moto related. Check out our MXA YouTube channel for bike reviews, Supercross coverage, rider interviews and much more. And don't forget to hit that subscribe button.
Photos Credits: Debbi Tamietti, Kawasaki, KTM, MXGP, Trevor Nelson, Ray Archer, Jon Ortner, Brian Converse, Honda, Yamaha, Husqvarna, Daryl Ecklund, Yamaha, MXAMXA
Prev Post
FORGOTTEN MOTOCROSS TECH: SPLIT REAR SPROCKETS
Next Post
MXA INTERVIEW: THE STRANGE JOURNEY OF JAMMIN' JIMMY WEINERT
HOW TO BE FASTER BY NEXT WEEKEND …IN TEN EASY LESSONS
MXA INTERVIEW: DANNY LAPORTE ON LIFE AS AN ADVENTURE
MXA VIDEO: WE TEST THE 2022 GASGAS MC 450F
WATCH YESTERDAY'S NITRO RALLYCROSS RACE FROM GLEN HELEN RACEWAY
News
CLASSIC MOTOCROSS IRON: 1962 BSA 500 CATALINA SCRAMBLER
TEN THINGS YOU NEED TO KNOW ABOUT DEFEATING ARM PUMP
MOTOCROSS HEROES: THE LIFE & TIMES OF TONY D VIDEO
TEN THINGS YOU NEED TO KNOW ABOUT AIR FILTER OIL
Motocross Actions Videos
MOTOCROSS HEROES: THE LIFE & TIMES OF TONY D VIDEO
MXA TIME MACHINE VIDEO: WHAT GLEN HELEN LOOKED LIKE 47 YEARS AGO
WE RIDE THE DREAM BIKE OF THE KTM INSIDER—PLUS VIDEO
WATCH YESTERDAY'S NITRO RALLYCROSS RACE FROM GLEN HELEN RACEWAY
2022 AMA SUPERCROSS TV COVERAGE: COMPLETE SHOW TIMES & CHANNELS
THIS WEEK'S BIRTHDAY BOYS: MCGRATH, PEICK, LUNDIN, EVERTS & ROBERT
TEN THINGS YOU NEED TO KNOW ABOUT DEFEATING ARM PUMP
MXA VIDEO: WE TEST THE 2022 GASGAS MC 450F
WATCH THREE MXA TEST RIDERS WRING OUT A KTM 125SX, GASGAS MC125 & YZ125
OLD GUYS RULE // DUBYA WORLD VET CHAMPIONSHIP VIDEO
WE RIDE THE DREAM BIKE OF THE KTM INSIDER—PLUS VIDEO
MXA TEAM TESTED: MOTO MASSAGER RECOVERY TOOL
MXA TEAM TESTED: EKS BRAND LUCID GOGGLES
MXA TEAM TESTED: FLY RACING KINETIC MESH GEAR
GREAT CHRISTMAS IDEA: "THE INSIDE LINE: RACING THE 500cc WORLD MOTOCROSS…