MXA'S WEEKEND NEWS ROUND-UP: SINCE THE AMA PRO'S AREN'T RACING, MAYBE YOU SHOULD GO RIDING INSTEAD – Motocross Action Magazine
Trending

Motocross Action Magazine – The worlds leading publication about motocross and supercross.
WATCH THE 2022 INDIANAPOLIS 250 SUPERCROSS: SOMEONE FINALLY FIGHT BACK
DID YOU MISS THE 2022 INDIANAPOLIS 450 SUPERCROSS? WATCH THE CATCH-UP VIDEO HERE
2022 INDIANAPOLIS SUPERCROSS // TAKE A WALK THROUGH THE FACTORY PITS
MXA VIDEO: WE TEST THE ALL-NEW 2022-1/2 HUSQVARNA FC450 ROCKSTAR EDITION
2022 INDY SUPERCROSS // RAW PRACTICE ACTION
MXA VIDEO: WE TEST THE ALL-NEW 2022-1/2 HUSQVARNA FC450 ROCKSTAR EDITION
2-HOURS OF SAND WHOOPS & RACING THROUGH A LAKE
MXA'S 2022-1/2 HUSQVARNA FC250 ROCKSTAR EDITION VIDEO TEST
FORGOTTEN MOTOCROSS TECH: HECKEL PLASTIC BOOTS
MXA TEAM TESTED: 2022 O'NEAL HARDWEAR GEAR
MXA PRODUCT SPOTLIGHT: ALL-NEW MICHELIN STARCROSS 6 TIRES
MXA TEAM TESTED: PRO CIRCUIT 2022 YZ125 PIPE & SILENCER


HUSQVARNA EXTREME CROSS
Husqvarna will be offering seven electric mountain bikes. The Husqvarna Extreme Cross, Hard Cross and Mountain Cross models will be powered by the all-new Shimano e-bike EP8 motor with 85 N/m of maximum torque. In the downhill category, the Extreme Cross 10 and Extreme Cross 9 models offer a purpose-built, full-suspension downhill beasts with 200mm travel for those serious about downhill fun. For the days you want to live life by the seat of your pants, this is a platform that will make you feel like your DH World Cup idols. With a plenty of power punched in you can climbs the uphills before blasting down the downhills.


HUSQVARNA HARD CROSS
A perfect entry point to e-MTB, the Husqvarna Hard Cross 9 and Hard Cross 7 bikes are key to building those single- track skills and confidence while opening up new possibilities to take on terrains never considered before. A long-travel, gravity-fed, descent-loving bike, the Hard Cross equips those who are prepared with 180mm travel for a freeride experience like no other.


HUSQVARNA MOUNTAIN CROSS
If open mountain adventures are your passion, the Husqvarna Mountain Cross 7 or Mountain Cross 5 is the e-bike foryou. All-rounders by design, every Mountain Cross model empowers its rider with the certainty to calmly master mountains, flow downhills and cruise through scenic tours, whichever comes first. With 150mm travel, this medium-travel e-MTB likes to climb technical trails as well as it descends them. To find your nearest authorized dealer, visit www.husqvarna-bicycles.com.
With 50 years of racing technology and development, the Hardwear line is the culmination of race-inspired graphics and features based on the needs of riders like Dean Wilson and Alex Ray. The Hardwear line has received critical acclaim from the world's harshest test labs and editorial staff. Superior materials give unsurpassed freedom of movement, while Pro-Lite and intake vents work to keep you cool in the most severe conditions.


Whether on the track or out in the backcountry, a Hardwear gear set will be a comfortable yet durable addition to your arsenal.
DIGITS: $54.99 (jersey), $189.99 (pants) — www.oneal.com or (805) 426-3300.

Dr. Gordon Blair standing behind the prototype URM 500. The engine was the good doctor's baby, while the frame was the handiwork of Colin Seeley.

Dr. Gordon Blair was a Professor of Mechanical Engineering, Dean of Engineering, and Pro-Vice-Chancellor of the Queens University Belfast (QUB). He wrote over 100 technical papers, three text books and had nine patents granted. Most of all Gordon Blair loved motorcycles and, in 1965, embarked on a journey that would would make him the most famous two-stroke engine designer in the world and take the Queen's University Belfast with him. No, it wasn't a scientific tome based on engineering research, it was something more practical—a racing motorcycle with an engine of his design. Blair's research work on engines had enable him to design the most powerful two-stroke engines on the track and gave him the bravado to prove that against the the biggest factory motorcycle teams. In 1969 these research and design efforts began bearing fruit when QUB's rider Brian Steenson finished second to the great Giacamo Agostini in the 1969 Ulster GP at Dunrod on a QUB race bike.

With only two bikes ever completed and only raced in Ireland, photos of the URM 500 are very rare, but not as rare as actual URMs.
Gordon Blair felt that the future of racing lay with two-stroke engines and when the 500cc two-stroke engine design was put in the hands of Irish road racing star Ray McCullough it was magic. McCullough gave Blair seven Ulster Grand Prix victories against greats such as Giacamo Agostini, Mike Hailwood and Stanley Woods. Blair's road racing endeavors aside, he wanted to build a motocross bike to test out his theories in the dirt. The master plan was to take the 500cc, single-cylinder, two-stroke, QUB 500 road race engine and put it in a motocross frame. The goal was to build the first competitive 500cc class motocross bike to ever come out of Northern Ireland.

Colin Seeley holds the QUB 500cc road race engine. when Dr. Blair went road racing, he relied on Seeley frames.
There were three motives driving Gordon Blair's motocross dream. First, 500cc two-stroke singles, once a powerful force in European road racing, were being forced out by the increasing complexity and performances of Japanese twins. Second, it was possible to make more money selling 500cc two-stroke motocross bikes than road race bikes (in Seeley frames). Third, Blair already had the motocross engine in his hands. He planned to take the QUB 500 road race engine and tame its peaky high rpm powerband by changing the port layout and redesigning the exhaust to improve low-end torque.

Ray McCullough raced the QUB 500 to road race glory—an Irishman on a Irish bike. When he was forced to switch to Yamaha twins, he had Gordon Blair work on the the engine.
The motocross engine got financial support from the Irish government because of its potential to bring motorcycle manufacturing to Northern Ireland. The QUB engine produced 65 horsepower (at 7600 rpm) and was detuned to produce 40 horses at 6000 rpm for the motocross version. It had a 91mm x 76mm bore and stroke, 494cc displacement, 38mm Amal Concentric carb, 7.5:1 compression ratio and a four-speed transmission. The engine weighed 75 pounds with the ignition, carb, shift lever and kickstarter.

Gordon Blair couldn't fix the Greeve's quirky design, which was totally British, but he could add 11 extra Irish horsepower.
The motocross bike was called the URM 500. URM stood for Ulster Racing Motorcycles. It was completely designed by Blair and his engineering students at Queens University Belfast (QUB). Sadly, only two URM500s were ever built. The original MK1 used a QUB-designed frame (built by Colin Seeley) and was raced by Robert Wilkinson, while the MK2 version used a Maico frame and was raced by Irish racer Winston Norwood. The MK2 remains on display to this day at Queens University Belfast.

The 1973 Greeves Griffon 380 QUB.
Gordon Blair would go on to greater things outside of Ireland. The famous Greeves brand was suffering under the onslaught of Japanese motocross bikes that were faster, newer and lighter than the European brands, but Greeves was still a force in the Open class. Bert Greeves ask Dr. Gordon Blair to reworked the Greeves 380 engine. Blair upped the horsepower by 11 horses and, in 1973, Greeves introduced the Greeves Griffon 380 Q.U.B. (a nod of thanks to Queens University Belfast). Unfortunately, the QUB would be the last significant Greeves, as the company fell on hard times in 1975. Professor Gordon Blair died in October of 2010 at 73 years old.

Jorge Prado is fifth in points, but he could easily be second in a race or two. The battle for second through fifth in 450 points is only separated by 12 points.
2021 FIM 450 GRAND PRIX POINT STANDINGS
(After 10 of 18 rounds)
1. Jeffrey Herlings (KTM)…371
2. Tim Gajser (Hon)…370
3. Romain Febvre (Kaw)…367
4. Jorge Prado (KTM)…359
5. Antonio Cairoli (KTM)…326
6. Jeremy Seewer (Yam)…280
7. Pauls Jonass Gas)…254
8. Glenn Coldenhoff (Yam)… 234
9. Alessandro Lupino (KTM)…185
10. Ben Watson (Yam)…171
 
Maxime Renaux has built up a 49-point lead (516) on second place in 250 Grand Prix points. But, the season is only half over.

2021 FIM 250 GRAND PRIX POINT STANDINGS
(After 10 of 18 rounds)
1. Maxime Renaux (Yam)…403
2. Mattia Guadagnini (KTM)…332
3. Jago Geerts (Yam)…325
4. Thibault Benistant (Yam)…290
5. Jed Beaton (Hus)…290
6. Tom Vialle (KTM)… 277
7. Kay de Wolf (Hus)…273
8. Rene Hofer (KTM)…263
9. Ruben Fernandez (Hon)…251
10. Mathys Boisrame (Kaw)…223

Jeremy Seewer started the season as a contender, but now after 9 races he is 106 points out of first place. Worse yet, he is 66 points behind the rider in front of him.

Date            Venue                                                                     450                                          250
Jun. 13…Orlyonok, Russia……………………………..Tim Gajser………………..Tom Vialle
Jun. 27….Matterley Basin, England…………………Tony Cairoli………………Mattia Guadagnini
Jul. 4…….Maggiora, Italy……………………………….Jeffrey Herlings…………Mattia Guadagnini
Jul. 18….Oss, Holland……………………………………Tim Gajser………………..Maxime Renaux
Jul. 25…Locket, Czech Republic………………………Jorge Prado………………Mattia Guadagnini
Aug. 1…Lommel, Belgium……………………………….Romain Febvre………….Jago Geerts
Aug. 8…Kegums, Latvia………………………………….Tim Gajser………………..Maxime Renaux
Sep. 5…Afyonkarahisar, Turkey……………………..Jeffrey Herlings…………..Tom Vialle
Sep. 8…Afyonkarahisar, Turkey (Wednesday)….Jeffrey Herlings…………..Tom Vialle
Sep. 19…Rio Sardo, Sardinia…………………………..Jeffrey Herlings…………..Tom Vialle
Sept. 26…Motocross des Nationa break
Oct. 3…Teutschenthal, Germany
Oct. 10…Lacapelle, France
Oct. 17…Intu Xanadu, Spain
Oct. 24…Agueda, Portugal
Oct. 31…Trentino, Italy
Nov. 14…TBA, Argentina (Tentative)
Nov. 28…Borobudur, Java (Tentative)
Dec. 5… Bali, Indonesia (Tentative)
450 points leader…Tim Gajser
250 points leader…Maxime Renaux

Ken Roczen (94) and Dylan Ferrandis (14) made it interesting for 12 rounds.


Eli Tomac took second in the 450 AMA National standings away from Ken Roczen at the final round. Unfortunately, Roczen's foot was injured in first turn collision and he had to pull in for medical attention.

FINAL 450 AMA NATIONAL POINTS STANDINGS
(After 12 of 12 rounds)
1. Dylan Ferrandis (Yam)…531
2. Eli Tomac (Kaw)…458
3. Ken Roczen (Hon)…446
4. Cooper Webb (KTM)…358
4. Chase Sexton (Hon)…342
6. Christian Craig (Yam)…292
7. Marvin Musquin (KTM)…240
8. Joey Savatgy (KTM)…240
9. Justin Barcia, (Gas)…239
10. Aaron Plessinger (Yam)…232

Jett Lawrence (18) had a big scare in moto one, when he lost 12 points to Justin Cooper, but came back in moto two to win by the title by 6 points.

Justin Cooper's 1-1 at Hangtown was all he could do to try to wrestle the 250 Championship away from Jett Lawrence, but it didn't help. Next year should be a barn burner when Lawrence, Cooper, Mosiman, Hampshire, Shimoda, Hunter, Forker and Vohland all come out charging.
FINAL 250 AMA NATIONAL POINTS STANDINGS
(After 12 of 12 rounds)
1. Jett Lawrence (Hon)…497
2. Justin Cooper (Yam)…491
3. Hunter Lawrence (Hon)…381
4. RJ Hampshire (Hus)…364
5. Jo Shimoda (Kaw)…340
6. Jeremy Martin (Yam)…307
7. Austin Forkner (Kaw)…256
8. Michael Mosiman (Gas)…252
9. Max Vohland (KTM)…236
10. Dilan Schwartz (Suz)…209

With six 450 Natioanal wins, with an assumed $100,000 bonus for each win, plus a million dollar bonus for the 2021 AMA 450 National Championship, Dylan Ferrandis is about the meet the tax man.
Venue                                                            450                                      250
May 29…Pala, CA………………………Dylan Ferrandis……………..Jett Lawrence
June 5….Thunder Valley, CO……….Ken Roczen…………………..Justin Cooper
June 19…Mt. Morris, PA……………..Dylan Ferrandis……………..Jalek Swoll
July 3…Red Bud, MI…………………..Dylan Ferrandis………………R.J. Hampshire
July 10…Southwick, MA……………..Dylan Ferrandis………………Hunter Lawrence
July 17….Millville, MN………………..Justin Barcia………………….Jeremy Martin
July 24….Washougal, WA……………Chase Sexton…………………Jeremy Martin
Aug. 14…Unadilla, NY…………………Ken Roczen……………………Jett Lawrence
Aug. 21…Budds Creek, MD………….Dylan Ferrandis……………..Jeremy Martin
Aug. 28…Crawfordsville, IN…………Eli Tomac……………………..Jett Lawrence
Sept. 4…Pala, CA………………………..Eli Tomac……………………..Jett Lawrence
Sept.11…Hangtown, CA………………Dylan Ferrandis……………..Justin Cooper
450 Champion…Dylan Ferrandis
250 points leader…Jett Lawrence

FMF is one of the biggest names in the motocross industry and is always thinking of new ways to expand its brand beyond exhaust systems. At the beginning of 2021, FMF teamed up with 100% Goggles to come up with its very own goggle line called FMF Vision.
It is no secret that the FMF goggle is actually a 100% goggle with FMF flavor. Every FMF goggle has an embossed 100% logo on it. FMF Vision is a collaborative venture between these two powerhouse brands. The goggle design is owned by 100%. If you are asking which 100% goggle design it is, you would have to go back a few years. The FMF PowerBomb goggles look exactly like the 100%'s Accuri design, which they don't offer anymore (although there is an Accuri 2). MXA tested the Accuri goggles a few years back and, looking at our old notes, test riders loved it and had no complaints.


The FMF PowerBomb goggles offer a unique frame shape with a raised section at the top of the lens to give a bit more forward vision when ducking your head. It is a minor improvement on the vision front, but from a design aesthetic, it coordinates perfectly with the squared-off nose bridge. The frame has ample flex, which helps it fit snugly against a wide variety of facial shapes. If you want more flex, you can remove the nose piece. It is comfortable and fits in all of MXA's popular helmets without interference.
The goggle strap is 45mm wide and has good resilience. The strap didn't stretch out, ripple or fray over time. To keep the goggle in place on your helmet, a 10mm silicone strip is laid in the middle of the entire goggle strap. The triple-layer, moisture-managing face foam is 15mm thick and feels very supple on the face. The material was not only comfortable, it fit securely around many different face shapes so debris couldn't get into the goggle. A good fit around the face is also important for sweat. If there isn't enough pressure on the face, or if there is a gap between a rider's face and the foam, the odds are very high that sweat droplets will get into the rider's eyes.
The FMF PowerBomb goggles comes with a clear lens for $42.50. For $52.50, you get two lenses—a mirror or smoke polycarbonate, anti-fog lens on the goggle and an extra clear lens in the box. FMF sells a variety of tear-off options. You can get two stacks of its laminated tear-offs (seven per stack) for $13.00. If you want regular tear-offs, FMF offers a 20-pack ($14.00) or 50-pack ($30.00). FMF also has you covered for rainy days and mud races with a roll-off system for $40.00.
DIGITS? $42.50 (clear lens), $52.50 (mirror or smoke lens)— www.fmfracing.com or your local dealer.
MXA RATING: The PowerBomb goggle was light enough, simple enough and comfortable enough that test riders forgot they even had it on. This is a simple goggle that offers good comfort, a nice fit and absorbs sweat on hot days.This is a straightforward goggle with an iconic motocross nameplate. It offers high performance and is a collaboration between two hardcore motocross companies.
At Motocross Action, we like to keep up to date with whatever the top Pros are wearing and the next best thing gear manufacturers have to offer. This is why we bring you MXA's Pro Rider Gear Bag, an in-depth look at what threads and protection the fastest racers in the world are wearing. We break down the pricing of each individual item featured on the rider as well as links so that if you want to look like your favorite rider, you can. Chase Sexton has had an on/off season where in some races he did remarkably well, some he crashed in and had at season's end he had a medical issue that sidelined him. Scroll down below to check out some of the gear has worn to the races.


JERSEY: SUPERTECH BLAZE JERSEY
Price: $69.95
Sizes: SMALL-2XL
PANT: SUPERTECH BLAZE PANT
Price: $199.95
Sizes: 28 – 40
GLOVES: RADAR GLOVES
Price: $25.95
Sizes:  SMALL – 2XL


HELMET: SUPERTECH M10 DYNO HELMET
Price: $659.95
Sizes: S-XL
BOOTS: TECH 10 BOOTS
Price: $619.95
Sizes: 7 – 14
GOGGLES: AIRBRAKE GOGGLE
Price: $170


SUPPLIER CONTACTS:
Alpinestars: www.alpinestars.com or (800) 409-0903
Oakley: www.oakley.com or (800)403-7449

The October 2021 issue of MXA is awesome—it includes a complete breakdown of every piece of the 2022 Honda CRF250 that has been changed, reconfigured or update to turn he Honda CRF250 around—thank to a totally new engine, enw injector angle, 44mm throttle body, dual spring intake valves, upside-down air filter and the long-awaited single-sided exhaust system. We did a full test of he bike we considered to be the best all-around motocross bike on the planet—even though its doesn't really have its own class.


The 2022 Husqvarna FC350 is a thing of beauty to ride or race. Inside you will also find a fascinating interview with former 500 World Champion Graham Noyce, a prococative inteview with Donnie Emler on the current state of the aftermarket and a quick spin on Damon Bradshaw's 1990 Yamaha YZ250 works bike. Then, we know a guy, who knows guy, who has the greatest collection of Itlaian TM Motorcycles in the world—and he agreed to not only tell us about them, but to let us fondle, sit on and photograph every signficant TM from 1977 to 2021. These bikes were raced by Alex Puzar, Trampas Parket, Tim Gajser, Jordi Tixier, Mattia Guadagnini and Pauls Jonass. All that and much much more.


Improving upon the Rig 9800's well-loved design, the new Rig 9800 Pro gets a facelift, added features and some pretty radical colorways. It now includes an additional boot bag, as well as a replaceable wheelset with customizable wheel-color options (sold separately), as well as upgraded grab handles and an added storage pocket and an ID window to the top of the bag. Put this all together and it's no surprise the Rig 9800 has been the travel bag of choice for many of the world's best riders for going on 20 years now. Whether it's a trip to the track or a trek across the globe, the Rig is ready for your next adventure.
$349.99— www.ogio.com or (888) 382-9605.


If you subscribe to MXA you can get the mag on your iPhone, iPad, Kindle or Android by going to the Apple Store, Amazon or Google Play or in a digital version. Even better you can subscribe to Motocross Action and get the awesome print edition delivered to your house by a uniformed employee of the U.S. Government. Did we mention the $25 gift card for any part you want from Rocky Mountain ATV/MX? You can call (800) 767-0345 or Click Here (or on the box at the bottom of this page) to subscribe.


This is what Roger DeCoster wore. No, that's not giving him enough credit, he also designed and perfected the Hallman Pro-GP gear. It retailed for $99,95


Believe it or not, the Grand Prix promoters canceled four scheduled MXGP races (Portugual, Argentina and two in Indonesia) at the halfway point of the 2021 World Motocross Championships and will replace them with double- and triple-headers in Italy. Now, there willnow be 7 Grands Prix held in Italy this year.

2021 AMA NATIONAL MOTOCROSS CHAMPIONSHIP (REVISED)
May 29…Pala, CA
Jun 5…Thunder Valley, CO
June 19…Mt. Morris, PA
July 3…Red Bud, MI
July 10…Southwick, MA
July 17….Millville, MN
July 24….Washougal, WA
Aug. 14…Unadilla, NY
Aug. 21…Budds Creek, MD
Aug. 28…Crawfordsville, IN
Sept. 4…Pala, CA
Sept.11…Hangtown, CA
2021 FIM GRAND PRIX CHAMPIONSHIP (REVISED)
Jun. 13…Orlyonok, Russia
Jun. 27…Matterley Basin, England
Jul. 4…Maggiora, Italy
Jul. 18…Oss, Holland
Jul. 25…Loket, Czech Republic
Aug. 1…Lommel, Belgium
Aug. 8…Kegums, Latvia
Aug 15…Uddevall, Sweden (Canceled)
Aug. 22…KymiRing, Finland (Canceled)
Sep. 5…Afyonkarahisar, Turkey
Sep. 8…Afyonkarahisar, Turkey (Wednesday)
Sep. 19…Rio Sardo, Sardinia
Oct. 3…Teutschenthal, Germany
Oct. 10…Lacapelle, France
Oct. 17…Intu Xanadu, Spain
Oct. 24…Agueda, Portugal (Canceled)
Oct. 24…Trentino, Italy
Oct. 27…Trentino, Italy (Wednesday)
Oct. 31…Trentino, Italy
Nov. 7…Mantova, Italy
Nov. 10 …Mantova, Italy (Wednesday
Nov. 14…TBA, Argentina (Canceled)
Nov. 28…Borobudur, Indonesia (Canceled)
Dec. 5… Bali, Indonesia (Canceled)
2021 WORLD SIDECAR MOTOCROSS CHAMPIONSHIP (REVISED)
Aug. 1…Strassbessenbach, Ger (Canceled)
Aug. 15…Lange, Est (Canceled)
Aug. 22…Jinin, Czh
Aug. 29…Roggenburg, Swi (Canceled)
Sep. 19…Oss, Hol (Postponed to 10-17-21)
Sept. 26…Lange, Est
Oct. 10…Kramolin, CZR
Oct.17…Oss, Hol
2021 REM RACE REMAINING SCHEDULE
Sept. 18…Glen Helen, CA
Oct. 30…Glen Helen (Octobercross)
Nov. 20…Glen Helen, CA
Dec. 4…Glen Helen, CA
Dec. 18…Glen Helen, CA
2021 SCOTTISH NATIONAL CHAMPIONSHIP (REVISED)
May 15/16…Tains
Jun. 26/27..Lochgilphead
Jul. 17…Doune
Aug. 14/15…Rhynie
Sept. 4/5…Desertmartin, No. Ireland (Canceled)
Oct. 9/10…Tain
2021 AUSTRALIAN NATIONAL CHAMPIONSHIP (REVISED)
Apr. 11…Wonthaggi, VIC
May 2 …Canberra, ACT
Jun. 27…Maitland, NSW
Jul. 25…Wodonga, VIC (Postponed
Aug. 8…Coulson, QLD (Postponed)
Aug. 14….Coolum, QLD (Postponed)
Aug. 15….Coolum, QLD (Postponed)
Sept. 5…Gillman, SA (Postponed)

2021 ADAC GERMAN NATIONAL CHAMPIONSHIP (REVISED)
Jul. 4…Bielstein
Jul. 18…Tensfeld
Aug. 15…Dreetz
Sep. 5…Furstilich Drehna
Sep. 12…Reutligen
2021 MOTOCROSS DES NATIONS
Sep. 26…Mantova, Italy
2021 REM OCTOBERCROSS
Oct. 30…Glen Helen
2021 DUBYA WORLD VET CHAMPIONSHIP
Nov. 5-7…Glen Helen
2021 PARIS SUPERCROSS
Nov. 6-7…Paris, France
2021 NITRO RALLYCROSS
Nov. 20-21…Glen Helen, CA

2022 AMA SUPERCROSS CHAMPIONSHIP
Jan. 8…Anaheim, CA
Jan. 15…Oakland, CA
Jan. 22…San Diego, CA
Jan. 29…Anaheim, CA
Feb. 5…Glendale, AZ
Feb. 12…Anaheim, CA
Feb. 19… Minneapolis, MN
Feb. 26… Arlington, TX
Mar. 5…Daytona Beach, FL
Mar. 12…Detroit, MI
Mar. 19…Indianapolis, IN
Mar. 26…Seattle, WA
Apr. 9…St. Louis, MO
Apr. 16…Atlanta, GA
Apr. 23…Foxborough, MA
Apr. 30…Denver, CO
May 7…Salt Lake City, UT
2022 KICKER ARENACROSS SERIES
Jan. 7-8…Loveland, CO
Jan. 14-15…Amarillo, TX
Jan. 21-22…Oklahoma City, OK
Jan. 28-29…Greensboro, NC
Feb. 4-5…Reno, NV
Feb. 11-12…Denver, CO
2022 WORCS OFF-ROAD SCHEDULE
Jan. 21-23…Primm, NV
Feb. 18-20…Glen Helen, CA
Mar. 11-13…Lake Havasu City, AZ
Apr. 8-10…Taft, CA
Apr. 29-May 1…Las Vegas, NV
May 27-29…Cedar City, UT
Sept. 16-18…Preston, ID
Oct. 14-16…Mesquite, NV
Nov 4-6…Primm, NV

The winning 2011 Motocross des Nations team of Blake Baggett, Ryan Dungey and Ryan Villopoto. There won't be a winning team at the 2021 MXDN because Team USA isn't going.

Below is a list of the confirmed teams, but no Team USA or Team Australia. Pandemics, travel restrictions, breakouts and lockdowns not withstanding, the Motocross des Nations is only two weeks away. Because the GP series has nine GPs to race on their schedule after the September 26th MXDN, many MXGP stars elected not to race the MXDN so they could focus on winning the World Championship instead. The MXGP schedule stretches into December (this is assuming that they still intend to do the three fly-away races in Argentina and Indonesia, but there is a chance that these races will be canceled and double-headers at more convenient European tracks will replace them). Here are he teams as originally announced.


TEAM AUSTRIA
Lukas Neurauter
Rene Hofer
Michael Sandner


TEAM BELGIUM
Cyril Genot (Replaces Jeremy Van Horebeek)
Liam Everts
Brent Van Doninck


TEAM BRAZIL
Thales Vilardi
Fabinho Santos
Jean Ramos


TEAM BULGARIA
Maykal Ivnov
Nikolay Malinov
Petar Petrov


TEAM CANADA
Dylan Wright
Jacob Piccolo
Tyler Medaglia


TEAM CROATIA
Luka Crnkovic
Marko Tumbri
Matej Jaros


TEAM CZECH REPUBLIC
Dusan Drdaj
Jan Wagenknecht
Petr Polak


TEAM DENMARK
Thomas Kjer Olsen
Mikkel Haarup
Bastian Boegh Damm


TEAM ESTONIA
Harri Kullas
Gert Krestinov
Jorgen-Matthias Talviku


TEAM FINLAND
Emil Weckman
Miro Sihvonen
Jere Haavisto


TEAM FRANCE
Benoît Paturel (replaces Marvin Musquin_
Tom Vialle
Mathys Boisrame


TEAM GREECE
Dimitrios Bakas
Antonis Sagmalis
Panagiotis Papilas


TEAM GREAT BRITAIN
Ben Watson
Conrad Mewse
Shaun Simpson


TEAM ICELAND
Eythor Reynisson
Eidur Allmarsson
Mani Frey Petersson


TEAM IRELAND
Stuart Edmonds
Jason Meara
Jake Sheridan


TEAM ITALY
Antonio Cairoli
Mattia Guadagnini
Alessandro Lupino


TEAM LITHUANIA
Arminas Jasikonis
Dovydas Karka
Erlandas Mackonis


TEAM MOROCCO
Amine Aitballa
Saad Soulimani
Abdelhalim Soulimani


TEAM NETHERLANDS
Jeffrey Herlings
Roan van de Moosdijk
Glenn Coldenhoff


TEAM NORWAY
HakonFredriksen
Kevin Horgmo
Sander Agard-Michelsen


TEAM POLAND
Tomasz Wysocki
Gabriel Chętnicki
Jakub Barczewski


TEAM PORTUGAL
Hugo Basaulla
Luis Outeiro
Marco Silva


TEAM SLOVAKIA
Pavol Repcak
Tomas Koht
Simon Jost


TEAM PUERTO RICO
Coty Schock
Ty Masterpool
Ryan Sipes


TEAM MSR (RUSSIA)
Vsevolod Brylakov
Timur Petrashin
Evgeny Bobryshev


TEAM SOUTH AFRICA
David Goosen
Triston Purdon
Camden McLellan


TEAM SPAIN
Jose Butron
Yago Martinez
Ander Valentin


TEAM SWEDEN
Isak Gifting
Alvin Östlund
Anton Gole


TEAM SWITZERLAND
Arnaud Tonus
Valentin Guillod
Mike Gwerder


TEAM UKRAINE
Dymtro Asmanov
Maksym Kvenko
Semen Nerush


TEAM VENEZUELA
Carlos Badiali
Lorenzo Locurcio
Raimundo Trasolini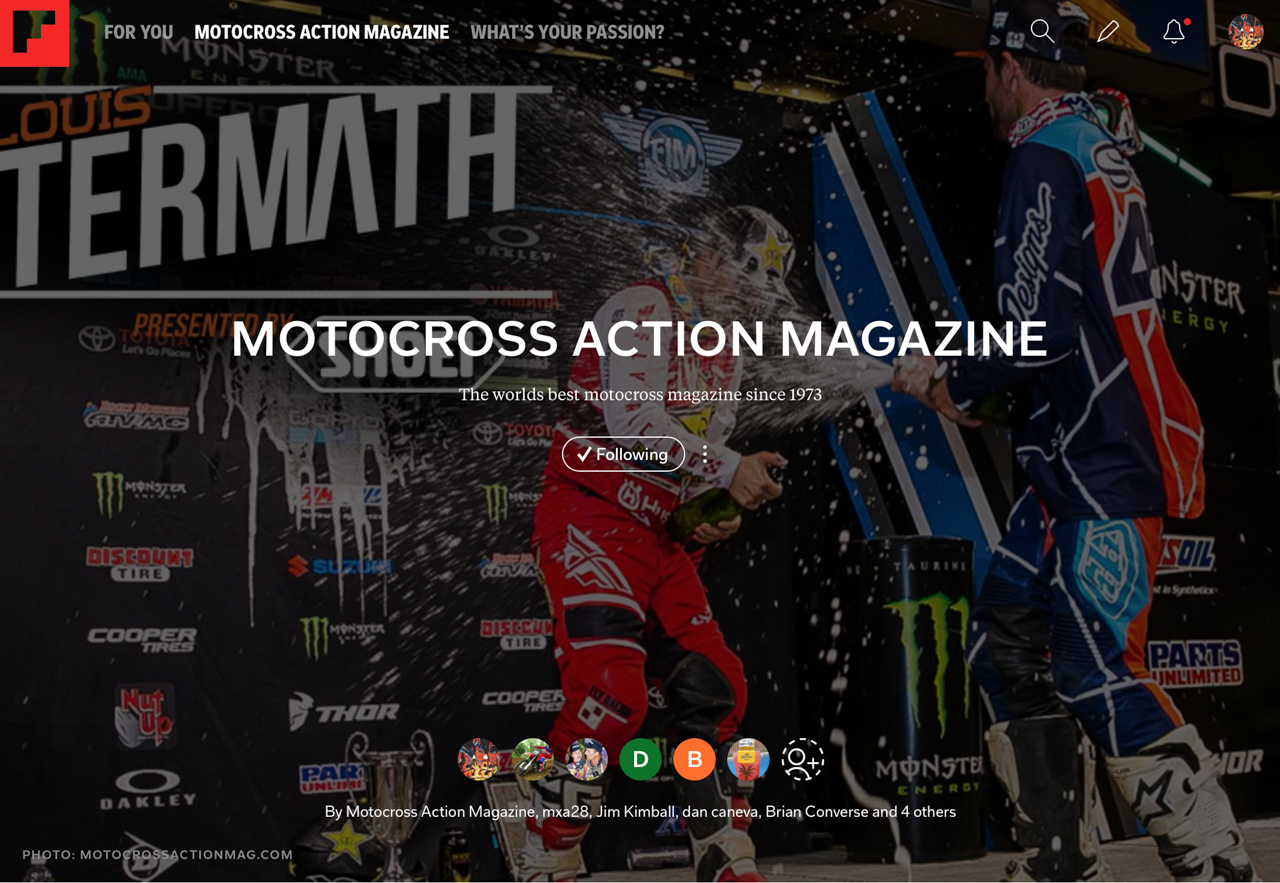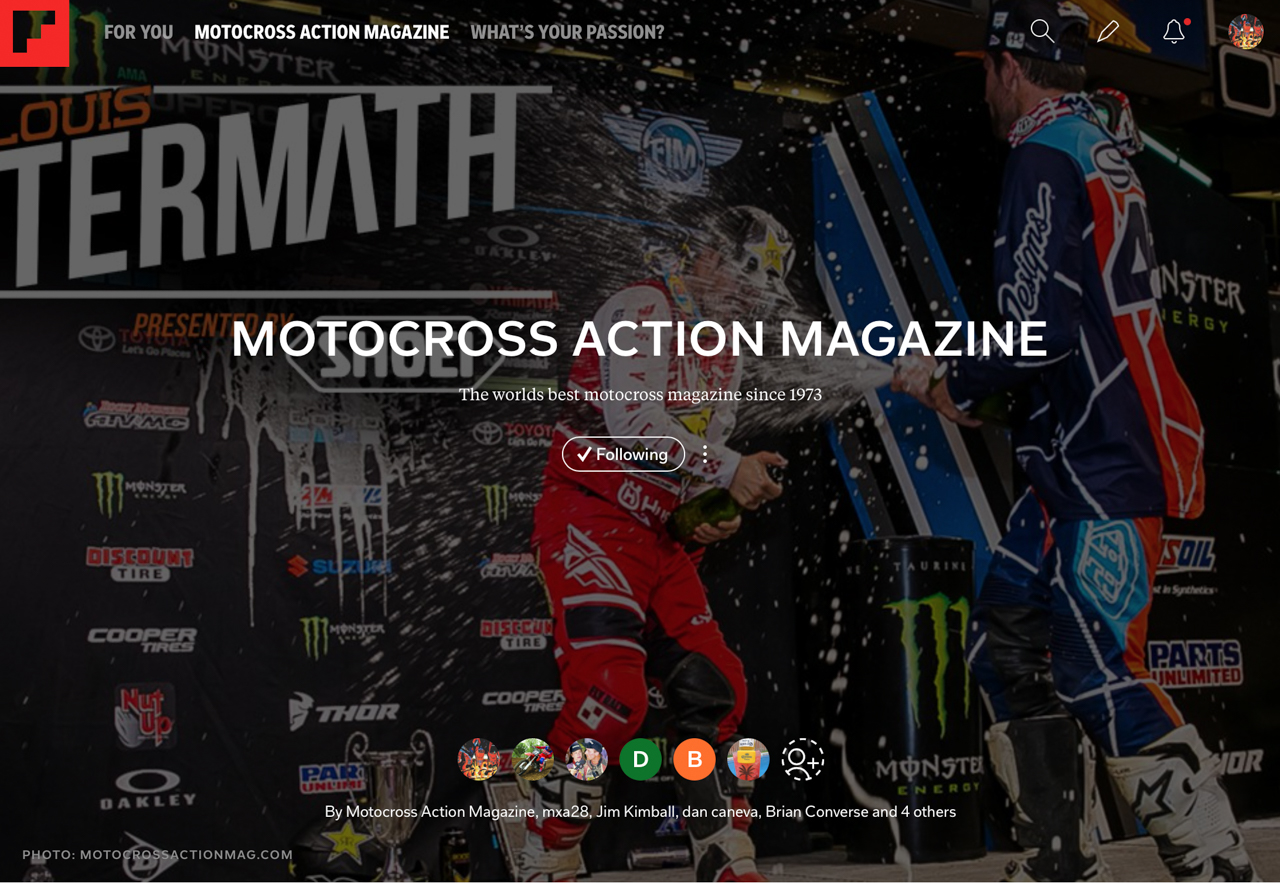 If you use Flipboard make sure to subscribe to the Motocross Action page for all the updates on our website. Click HERE to check out the page.


Travis Pastrana's Nitro RallyCross (NRC) is set to expand in a big way, announcing a full championship series comprising five races in 2021. In 2022, NRX will go even bigger with a 10-stop global championship with races in North America, Europe and the Middle East. The new championship will also feature a revolutionary electric vehicle supercar class, which will be introduced in 2022. Travis Pastrana said, "Since day one, I have truly believed that Nitro RallyCross has the potential to be the most exciting motorsports series on the planet. When we built the first NRX course in Utah we knew we had something special — from the drivers' genuine smiles to the astonished fans as cars flew side-by-side over 100-foot jumps." Nitro RallyCross comes to Glen Helen Raceway on Nov. 20-21.  You can purchase tickets now by Clicking Here.

Dennis Stapleton at work.
In his spare time, when he's not testing with MXA, racing in a foreign country, going to Japan or helping many of his motocross buddies, MXA test rider Dennis Stapleton opens up his house, garage, bikes and mechanics to help riders who would like to come to SoCal on a motocross vacation—and when all the the countries open back up, foreign riders will be able to come to America to race, train and sight see again. You should plan ahead and make your reservations now for the upcoming World Vet Motocross Championship in November.


Dennis offers full service to all of the Southern California tracks for racers or play riders. Whether you want to rent a bike, move in for a week, race at Glen Helen or take motocross lessons—this is one-stop shopping. Just send them an email ([email protected]). If you'd like to live the SoCal lifestyle for a day, a weekend, a week, a month or three months, visit Dennis Stapleton's' website at www.knobbyshopsouth.org for more details!

The MXA wrecking crew is everything moto related. Check out our MXA YouTube channel for bike reviews, Supercross coverage, rider interviews and much more. And don't forget to hit that subscribe button.

MXA PREMIX T-SHIRT—$29.95

MXA VINTAGE T-SHIRT—$29.95

MXA JAPANESE LOGO T-SHIRT—$29.95

MXA 80s T-SHIRT—$29.95
To see more MXA T-shirts and all the available colors Click Here

We love everything moto and want to bring all moto junkies together into one place to share their two cents, ideas, photos, bike fixes, bike problems and much more. To check it out first you must need to or already have a Facebook account. If you don't, it isn't much work and you could even have an alias so nobody knows it is you. To join click HERE. After you request to join we will accept your request shortly after.

Follow us to see fresh content every day at www.twitter.com/MXAction or on Twitter at "MXAction."

The MXA wrecking crew is everything moto related. Check out our MXA YouTube channel for bike reviews, Supercross coverage, rider interviews and much more. And don't forget to hit that subscribe button.
Photos Credits: Kawasaki, KTM, MXGP, Trevor Nelson, Ray Archer, Jon Ortner, Brian Converse, Honda, Yamaha, Husqvarna, Daryl Ecklund, Yamaha, MXAMXA
Prev Post
RANDOM RADNESS #12
Next Post
MXA PRODUCT SPOTLIGHT: ODI EMIG PRO V2 LOCK-ON GRIPS
ASK THE MXPERTS: ISN'T THERE A RULE AGAINST RIDING AROUND AT 5 MPH WITH ONLY…
BARCIA DOCKED 3 POINTS // 2022 SUPERCROSS POINT STANDINGS AFTER ROUND 11
WATCH THE 2022 INDIANAPOLIS 250 SUPERCROSS: SOMEONE FINALLY FIGHT BACK
DID YOU MISS THE 2022 INDIANAPOLIS 450 SUPERCROSS? WATCH THE CATCH-UP VIDEO HERE
News
ON THE RECORD: THE COMPLETE 1999 MXA 125 TWO-STROKE SHOOTOUT
250 OVERALL QUALIFYING RESULTS | 2021 IRONMAN NATIONAL
450 OVERALL QUALIFYING RESULTS | 2021 BUDDS CREEK NATIONAL
MXA VIDEO: WE TEST THE 2022 YAMAHA YZ250 TWO-STROKE
Motocross Actions Videos
INSIDE JAMES STEWART'S 2004 CHAMPIONSHIP WINNING KAWASAKI KX125
THIS WEEK IN MXA: "NOW YOU UNDERSTAND WHY I TOOK HIM OUT"
THIS WEEK IN MXA: TOMAC, WEBB, HILL & MORE TALK SAND SECTIONS IN…
WATCH THE 2022 INDIANAPOLIS 250 SUPERCROSS: SOMEONE FINALLY FIGHT BACK
DID YOU MISS THE 2022 INDIANAPOLIS 450 SUPERCROSS? WATCH THE CATCH-UP VIDEO HERE
2022 INDIANAPOLIS SUPERCROSS // TAKE A WALK THROUGH THE FACTORY PITS
MXA VIDEO: WE TEST THE ALL-NEW 2022-1/2 HUSQVARNA FC450 ROCKSTAR EDITION
2022 INDY SUPERCROSS // RAW PRACTICE ACTION
MXA VIDEO: WE TEST THE ALL-NEW 2022-1/2 HUSQVARNA FC450 ROCKSTAR EDITION
2-HOURS OF SAND WHOOPS & RACING THROUGH A LAKE
MXA'S 2022-1/2 HUSQVARNA FC250 ROCKSTAR EDITION VIDEO TEST
FORGOTTEN MOTOCROSS TECH: HECKEL PLASTIC BOOTS
MXA TEAM TESTED: 2022 O'NEAL HARDWEAR GEAR
MXA PRODUCT SPOTLIGHT: ALL-NEW MICHELIN STARCROSS 6 TIRES
MXA TEAM TESTED: PRO CIRCUIT 2022 YZ125 PIPE & SILENCER